152,286 Civil Service Jobs Available in 2019 Recruitment
By
Office of Assistant to Deputy Cabinet Secretary for State Documents & Translation &nbsp &nbsp
Date
29 Oktober 2019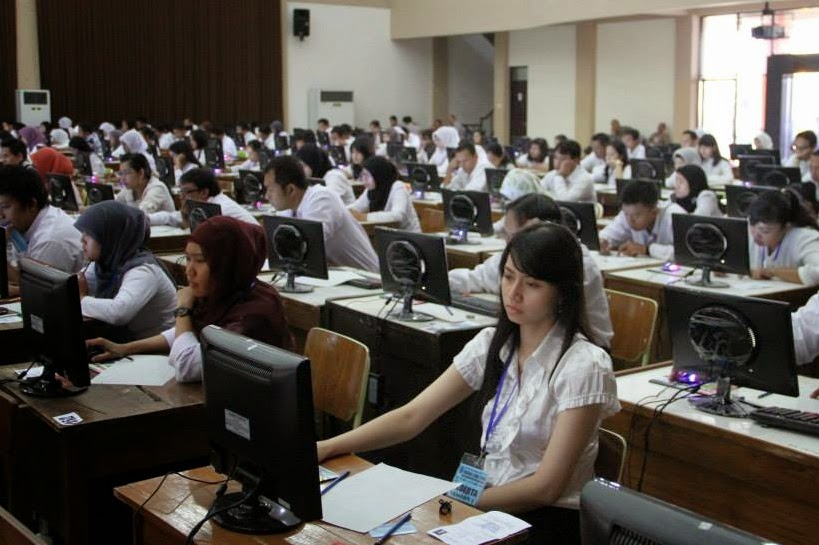 Minister of State Apparatus Empowerment and Bureaucratic Reforms Tjahjo Kumolo on 28 October 2019 signed Circular Number: B/1069/M.SM.01.00/2019 on Information on the 2019 Civil Servant Candidates (CPNS) Recruitment in Central and Regional Government Institutions.
In the meantime, Head of the Civil Servant Agency (BKN) Bima Haria Wibisana said that in 2019, the Government would open 152,286 positions, including 37,425 formations for Central Government and 114,861 positions for 462 regional governments.

Bima added that there are two types of formations available for 2019 Civil Servant Recruitment, namely general formation and special formation.
The special formation, he added, is available for cum laude graduates, diaspora, persons with disability (for Central and Regional Agencies), as well as special formations for the people of Papua (for Central Agency).
"The positions available are on education and health sectors, lecturer, functional position, and technical positions," Bima said during a press conference in East Kalimantan, Monday (28/10).
Bima went on to say that this year the Government would not provide formation for administrative staff. "At present the Government is focusing on opening positions that can contribute to change," Bima explained.
Ministry of Religious Affairs is the government agency with the largest number of CPNS positions in the 2019 recruitment with 5,815 formations, followed by the Attorney General's Office with 5,203 formations, Ministry of Law and Human Rights with 4,598 formations, Ministry of Health with 2,205 formations, Ministry of Education and Culture (plus positions available in Higher Education) with 2,196 formations, and the Supreme Court Secretariat with 2,104 formations.
The regional governments that recruited CPNS in large numbers were the Provincial Government of Special Capital Region of Jakarta (DKI Jakarta) with 3,958 formations, West Java Provincial Government with 1,934 formations, East Java Provincial Government with 1,807 formations, Central Java Provincial Government with 1,409 formations, and Special Region of Yogyakarta (D.I. Yogyakarta) Provincial Government with 718 formations.
For the record, the registration process will be carried out on the website of State Apparatus Candidates Recruitment System (SSCASN) sscasn.bkn.go.id and is scheduled on 11 November 2019.
During the registration process, the prospective candidates must prepare documents to be uploaded to the SSCASN portal, including scans of original ID cards, photos, selfie photo, diplomas and original transcripts, as well as several other supporting documents required by the agencies.
Bima asked the applicants to read and understand all the registration conditions in the SSCASN portal. If the applicant finds any difficulty, the applicant can read the information in the Frequently Asked Question (FAQ) that provides answers to general problems. The BKN also provides an online helpdesk channel in the portal.
Bima further said that starting on 11 November 2019, the BKN would provide an offline helpdesk service at the BKN Head Office, Jalan Mayjend Sutoyo Number 12 East Jakarta, as well as at the BKN Regional Offices. The offline helpdesk will provide solution if the applicant's problems are not resolved through an online FAQ and helpdesk. (ES)
Translated by: Ridwan Ibadurrohman
Edited by: Yuyu Mulyani