2018 Asian Para Games to be Held in Jakarta and Bogor
By
Office of Assistant to Deputy Cabinet Secretary for State Documents & Translation &nbsp &nbsp
Date
2 September 2018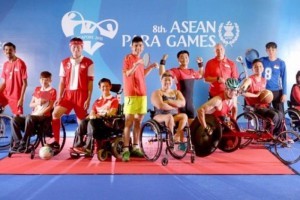 Based on the agreement of the Asian Paralympic Committee, para-cycling sport will be included in the 2018 Asian Para Games.
The Indonesian Government has also decided to set up a venue at Sentul International Circuit, in Bogor Regency, West Java Province.
Following the addition of the venue, President Joko "Jokowi" Widodo signed a Presidential Decree Number 22 of 2018 on the Amendment to Presidential Decree Number 2 of 2016 on the National Committee for Organizing the Asian Para Games in 2018 on 28 August 2018.
Under this Presidential Decree, the President assigns the INAPGOC (Indonesian Asian Para Games 2018 Organizing Committee) to prepare and organize the Games in Jakarta Province and West Java Province.
The Presidential Decree also lists the INAPGOC National Committee additional members with the Governor of West Java as Deputy Chairman IV and the Regional Secretary of West Java Province as Members of the Organizing Committee.
Article 9 of the Presidential Decree states that 'all funding needed for the preparation and organizing of the 2018 Asian Para Games is taken from the State Budget, the DKI Jakarta Province Regional Budget, and the West Java Province Regional Budget, as well as other legitimate and non-binding sources according with the provisions of laws and regulations.'.
The Presidential Decree was promulgated on August 28 2018 and shall come into force on the date of its promulgation. (Pusdatin / ES) (STU/EP/Naster)