269 Digital Innovators Participate in 2022 MSMEs Digital Heroes Program
By
Office of Assistant to Deputy Cabinet Secretary for State Documents & Translation &nbsp &nbsp
Date
5 Oktober 2022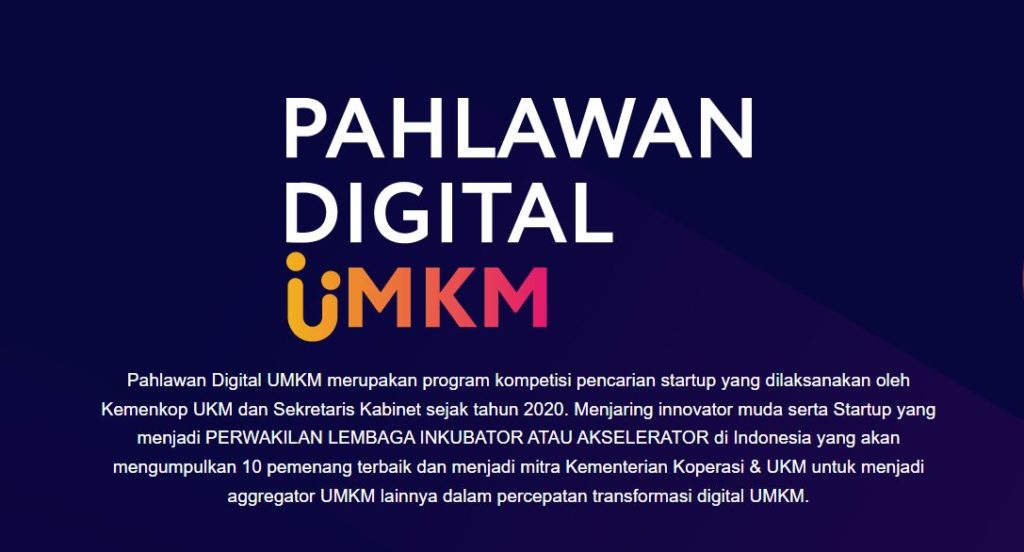 Following the announcement of the 2022 MSMEs Digital Heroes Program last August, as many as 269 digital innovators have registered.
The applicants come from various regions in Indonesia including regions in the islands of Java, Bali, Sumatra, Kalimantan, and Sulawesi. Of the total digital innovators who registered, more than 60 percent came from outside Greater Jakarta (Jabodetabek).
The initiator of the program, Presidential Staffer Putri Tanjung, expressed appreciation to those who have registered to support MSME players in entering the digital world and leveling up.
"I believe that these MSMEs have extraordinary potential, they are extraordinary drivers for Indonesia," Putri said as quoted from the Ministry of Cooperatives and SMEs' website, Wednesday (10/05).
She stated that the number of applicants this year is greater than that of the same event in 2020. This means that more digital innovators are concerned when it comes to encouraging the growth of Indonesia's MSME digital transformation.
Putri revealed that she was with three others in the curator team, namely Special Staff of the Minister of Cooperatives and SMEs TB. Fiki Satari, Deputy for Entrepreneurship of the Ministry of Cooperatives and SMEs, and a representative from the Cooperative and SME Marketing Service Institute (Smesco) Leonard Theosabrata. The team has curated those in the top 20 positions. "Curating from 50 to 20 finalists is very difficult," she added.
Furthermore, the top 20 participants will attend the workshop for approximately one month. In this workshop, participants will receive materials to strengthen their technical capabilities for digital startups from experts and undergo program alignment with the digitization program of the Ministry of Cooperatives and SMEs.
The top 20 participants are Mindo, Smeshub, Starchain, Panak.id, Modern farm, Surplus, Ciptani, Djoin, Warjali, Crustea, Dagangan, Onstock, Sandangs, Beliayam.com, Organkuliner, Iam.id, Manganfoods, Mastani, eFishmart, and Tumbasin.
On November 1, the team will announce the top 10 finalists. The final pitching and awarding night will be held on November 10 to coincide with the National Heroes Day.
The winners will receive attractive prizes of up to hundreds of millions of rupiah, become partners of Ministry of Cooperatives and SMEs in various MSME digitization programs, and have the opportunity to pitch in front of the curator board and various financial institutions.
The 2022 MSME Digital Hero Program is fully supported by GoTo, Bank BRI, Telkomsel, Grab, and VIDA. (PR of Ministry of Cooperatives and SMEs/UN) (FI/MMB)