Advanced Indonesia Team to Hoist National Flag at Merdeka Palace
By
Office of Assistant to Deputy Cabinet Secretary for State Documents & Translation &nbsp &nbsp
Date
17 Agustus 2023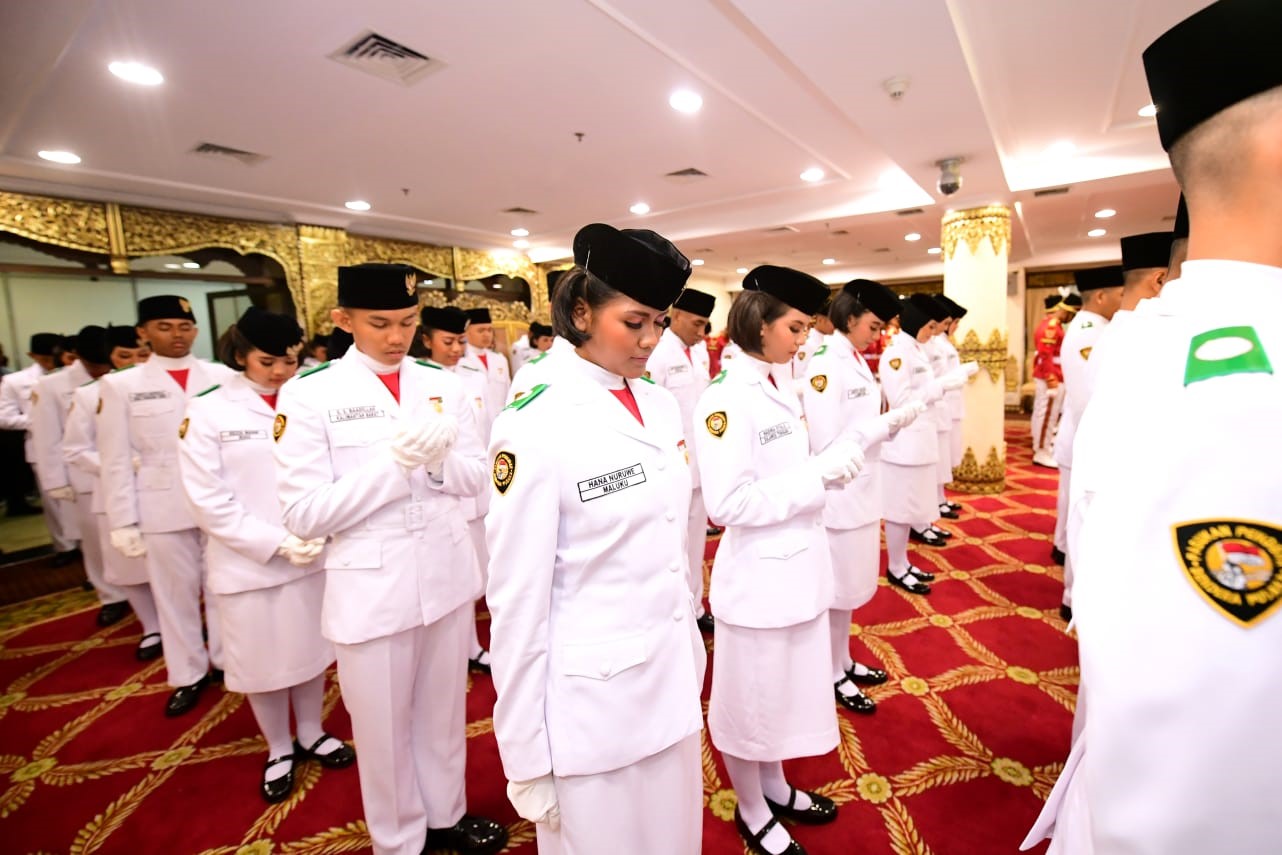 The National flag-hoisting troop (Paskibraka) members from Advanced Indonesia team were entrusted with the honorable duty of raising the red-and-white flag during a solemn flag-hoisting ceremony on the commemoration of the proclamation of Indonesia's independence day on Thursday (08/17).
Advanced Indonesia team consists of high-school students from across the archipelago, including representatives like Lilly Indriani Suparman Wenda from Papua Province, entrusted with carrying the national flag. Bintang Wirasatya RA from South Sumatra Province takes on a commanding role, while Nathaniel Shawn Edgar Sondakh from North Sulawesi Province will be in charge of spreading the national flag. Alfin Alfarisi of West Sumatra Province will proudly hoist the flag.
Colonel Arm Joko Setiyo Kurniawan, who currently serves as Commander of Regiment 2/PY/2 of the Army Strategic Reserves Command, was selected to lead the Commemoration Ceremony of the Proclamation of Independence of the Republic of Indonesia.
Meanwhile, the Commander of A Yonif 7 Mar Brigif 4 Mar Marine Captain Ganteng Prakoso acted as the Commander of Paskibraka Company.
On that occasion, the Chief of Staff of Command I/Jakarta Brig. Gen. Arkamelvi Karmani also will act as the ceremonial officer, while the Chief of Staff of the Permanent Garrison Command I/Jakarta
For the record, the 2023 Paskibraka was previously inaugurated by President Joko "Jokowi" Widodo Tuesday (08/15), at the State Palace, Jakarta.
A total of 76 youths have solemnly pledged their commitment, eagerly embracing their responsibilities as they embarked on their duties this morning. (BPMI of Presidential Secretariat/UN) (RIF/LW)