Anti Investment Scam Task Force Reports 133 Illegal Fintech Providers
By
Office of Assistant to Deputy Cabinet Secretary for State Documents & Translation &nbsp &nbsp
Date
29 Januari 2021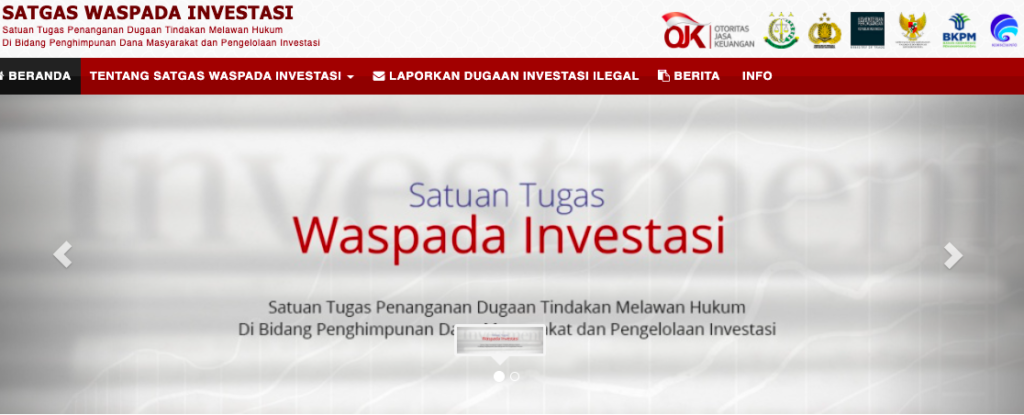 From the period of December 2020 to early January 2021, the Anti Investment Scam Task Force (Satgas Waspada Investasi) has found 133 illegal peer-to-peer (P2P) financial technology (fintech) providers and fourteen unlicensed business activities.
According to Head of the Task Force Tongam Lumban Tobing, the Task Force, supported by thirteen ministries and other institutions, is tasked with preventing the public from suffering from losses due to those illegal fintech providers.
"From our continuous preventive efforts and patrol cyber, the number of findings of illegal fintech lending and illegal investment offers has dropped compared to the previous ones; yet, public needs to remain vigilant so they will not fall victims to those illegal fintech lending and unauthorized investment offers," he said.
Tongam pointed out that viable risks of illegal fintech lending and illegal investment must continue to be disseminated to the public through mass media and social media, given that illegal fintech lending offers and illegal investment remains prevalent among the people.
"It is important to remind the public of two aspects: first, the company must have the green light from the authority and second, the benefits offered are in accordance with a reasonable profit," he said.
For this reason, the public has been urged to directly contact the Financial Services Authority (OJK) Consumer Service at 157, WhatsApp 081157157157, via email: consumer@ojk.go.id or waspadaininvestasi@ojk.go.id. for further information on fintech lending services or investment, or if they want to report fintech lending and investment activities that have the potential to harm the communities.
The Task Force, Tongam added, will also continue to carry out routine cyber patrols following the many findings of fintech lending and illegal investment offers through various communication technology channels, adding that it has sent the information to the National Police's Criminal Investigation Department (Bareskrim) to take legal action in accordance with applicable regulations.
The Task Force has also appealed to Ministry of Communications and Informatics to block websites and mobile phone applications from these entities, he added.
For the record, from 2018 to January 2021, the Task Force has suspended 3,056 illegal fintech lenders.
Further information on the list of companies that do not have permit from the competent authorities can be accessed through the Investor Alert Portal at www.sikapiuangmu.ojk.go.id. (The Financial Services Authority PR/UN) (MUR/EP)