Banking, Corporate Sectors Now Better Organized: BI Governor
By
Office of Assistant to Deputy Cabinet Secretary for State Documents & Translation &nbsp &nbsp
Date
21 Maret 2020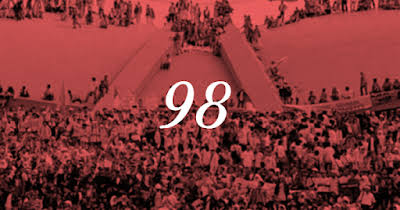 Indonesia's current situation is different from that in 1998 or in 2008 due to the current global financial market, including capital owners worldwide, according to Governor of Indonesian central bank Bank Indonesia (BI) Perry Warjiyo.
"Due to rapid spread of the virus to the US and various European countries including the UK, investors and global financial market players are releasing all of their assets such as shares, bonds, and gold. They sell it in cash in dollars," Perry said in his statement, Friday (20/3).
According to Perry, there is a tight dollar on global financial markets. Indonesia is also affected and all countries worldwide are experiencing the same way, he addded.
Regarding capital flow, the country's capital outflow as of 19 March 2020  was recorded at Rp105.1 trillion in nets, comprising the release of sovereign debts paper (SBN) by foreign investors valued at Rp92.8 trillion in nets, while for shares it is at Rp8.3 trillion.
"Much of capital outflow was reported in in March along with a very rapid escalation of the spread of the virus in developed countries and the release of financial assets worldwide," he said.
As for measures to stabilize Rupiah, Perry said Bank Indonesia has continued to provide supplies from the dollar by means of triple intervention in the financial market by selling dollars as cash or domestic non-deliverable forward (DNDF) and spot markets.
"This is to keep the market mechanism running, to prevent panic in the market, and to gain market trust," he said.
Indonesia's foreign exchange reserves, Perry added, are more than enough because as of the end of February this year, the country's foreign exchange reserves were recorded at US$130.4 billion.
"We continue to coordinate with Ministry of Finance and Ministry of SOEs," he said.
"Further steps [to stabilize the rupiah] will be taken. Various programs and funding from the budget will also bring in foreign exchange," he said, adding that this year Bank Indonesia had also bought Rp163 trillion in SBN released by foreign investors; thereby, reducing pressures on the SBN market.
The central bank, Perry continued, has also coordinated with the Financial Services Authority (OJK) to keep the market running and the central bank's focus is on maintaining trust, ensuring the operation of market mechanisms, and maintaining adequate liquidity in both rupiah and foreign exchange.
Echoing Bank Indonesia Governor's statement, Coordinating Minister for Economic Affairs Airlangga Hartarto said that current condition is different from the crisis of 1998 or 2008, in which both the banking and corporate sector are now better organized.
"It is our hope that the Government is able to cope with this condition," Airlangga said. (MAY/EN)
Translator: Muhardi
Reviewed by: M. Ersan Pamungkas