Beringin Sila Dam Expected to Boost Agricultural Productivity in NTB: President Jokowi
By
Office of Assistant to Deputy Cabinet Secretary for State Documents & Translation &nbsp &nbsp
Date
29 Desember 2022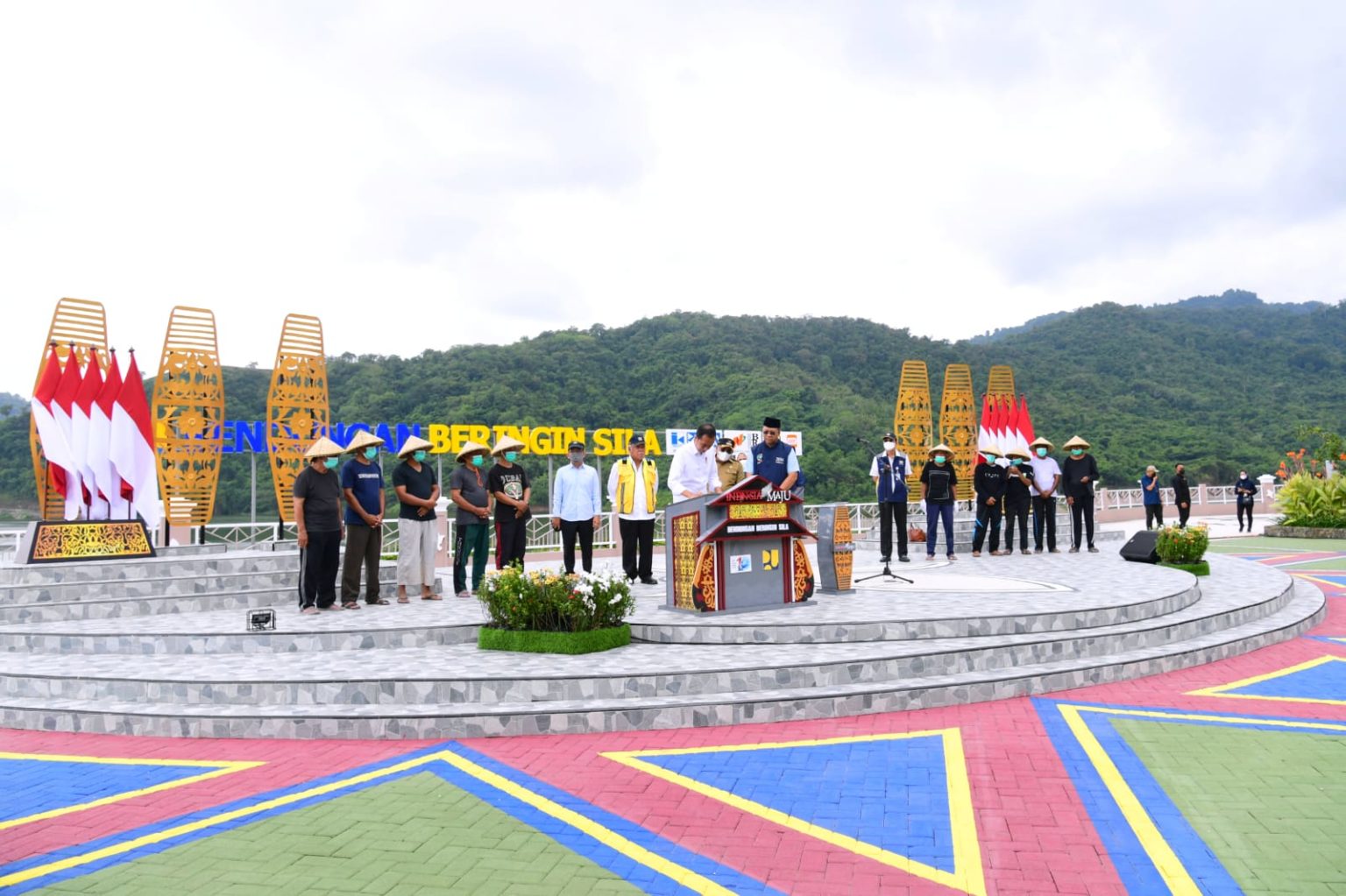 President Joko "Jokowi" Widodo Thursday (12/29) kicked off a working visit in Sumbawa regency, West Nusa Tenggara (NTB) province.
The visit is a part of the series of President's working visits to the province. Earlier, he visited Bima regency to hand over social assistance.
Afterwards, the President and his entourage took off from Sultan Muhammad Salahuddin Airport, Bima regency, on the Indonesian Air Force's Super Puma Helicopter at around 10.50 Central Indonesia Time.
Upon arrival at Beringin Sila Dam Helipad in Sumbawa regency, the President and First Lady Iriana Jokowi were welcomed by Regent of Sumbawa Mahmud Abdullah.
The President and his entourage then headed to Sila Dam to inaugurate a new dam.
On that occasion, the President expressed hope that the dam can significantly increase productivity of the agricultural sector in the province.
He went on to say that the dam, whose construction uses a budget of Rp1.7 trillion, has an inundation area of 126 hectares and can irrigate 3,500 hectares of paddy fields that will support food and water security in Indonesia.
"It spent a significant amount of money. Thus, it must bring something in return to the communities, the province, and the state, particularly for our food and water security," he said.
According to the President, Beringin Sila Dam is the 35th dam inaugurated during his administration.
"In West Nusa Tenggara province, there are six dams, three of which have been inaugurated. And this is the fourth, while the remaining two will be completed next year," he remarked. (BPMI of Presidential Secretariat/TGH/UN) (RAS/EP)