BI: Global Economic Slowdown Hits Indonesia's Trade Balance
By
Office of Assistant to Deputy Cabinet Secretary for State Documents & Translation &nbsp &nbsp
Date
16 Mei 2019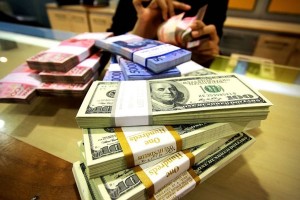 Global economic slowdown has taken toll on Indonesia's export, leading to trade balance deficit amounting to USD2.5 billion in April 2019, central bank Bank Indonesia (BI) has reported.
"Trade balance in April 2019 was greatly affected by the slowdown of global economic growth and the declining prices of Indonesian export commodities, which affected Indonesia's export. At the same time, we still need imports to fulfill domestic demand," BI Executive Director of Communication Department, Onny Widjanarko wrote in a press release on Wednesday (15/5).
In the future, he added, the central bank and the Government will continue to monitor global and domestic economic developments to strengthen external stability, including the outlook of the trade balance.
Previously, the Central Statistics Agency (BPS) on Wednesday (15/5) reported that Indonesia's trade balance in April 2019 was hit by a deficit of USD2.50 billion which came from oil and gas as well as the non-oil and gas sector and with that figure, Indonesia's cumulative trade balance from January to April 2019 experienced a deficit of USD2.56 billion in total.
According to the BPS, non-oil and gas trade balance deficit in April 2019 was recorded at USD1.01 billion, after a surplus of USD1.05 billion in March 2019. The condition was caused by the decline in non-oil and gas exports from USD12.98 billion to USD11.86 billion in March.
Head of the BPS Suhariyanto said that the decline was mainly reported in jewelry, gem components, animal/vegetable fats and oils, and mineral fuels, while, non-oil and gas imports were recorded at USD12.86 billion or increasing by USD0.93 billion compared to that of the previous month.
"The increase was mainly recorded in engine and electrical equipment components, ships and floating buildings, and fertilizers," he added.
In the meantime, trade balance deficit from oil and gas sector was recorded at USD1.49 billion, higher that the deficit in the previous month at USD0.38 billion. The deficit was caused by an increase in oil and gas imports from USD1.52 billion in March 2019 to USD2.24 billion in April 2019. The increase in both imports prices and import volume occurred in all components, including oil, crude oil and gas.
Meanwhile, oil and gas exports dropped from USD1.14 billion in March 2019 to USD0.74 billion in April 2019 caused by the decline of export oil and gas products. (Depkom BI / ES)
Translated by: Estu Widyamurti
Edited by: M. Ersan Pamungkas