BI: Government's Forex Reserves Climbs to US$126.7 Billion in October 2019
By
Office of Assistant to Deputy Cabinet Secretary for State Documents & Translation &nbsp &nbsp
Date
7 November 2019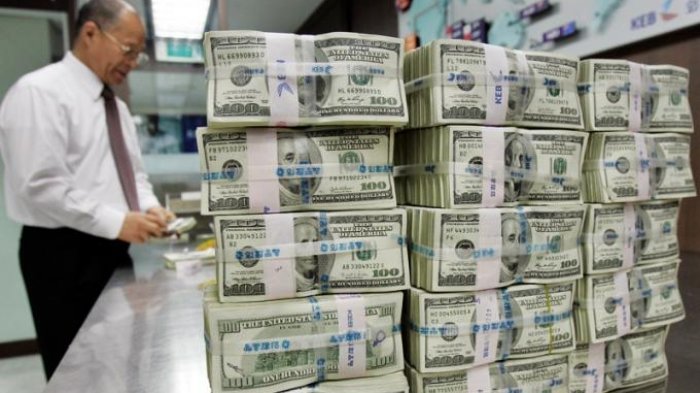 Bank Indonesia has recorded Indonesia's foreign exchange reserves as of the end of October this year is at US$126.7 billion, increased compared to that in September 2019 which was at US$124.3 billion.
"The position of the foreign exchange reserves is equivalent to the financing of 7.4 months of imports or 7.1 months of imports and the Government's external debt payment, and well above the international adequacy standard of three months imports," Bank Indonesia Communication Department Executive Director Onny Widjanarko said in a press release on Thursday (7/11).
Bank Indonesia believed that the forex reserves are able to support the resilience of the external sector as well as maintain the stability of macroeconomic and financial systems.
The increase in forex reserves, Onny stated, was mainly influenced by the issuance of the Government's global bond, oil & gas forex receipts, and other forex receipts.
"In the future, Bank Indonesia views that forex reserves will remain adequate, supported by stability and favorable economic outlook," Onny concluded. (Depkom BI/ES)
Translated by : Fairuzzamani Inayatillah
Edited by :  Estu Widyamurti, Yuyu Mulyani