BI Lowers Interest Rate to 5.75%
By
Office of Assistant to Deputy Cabinet Secretary for State Documents & Translation &nbsp &nbsp
Date
18 Juli 2019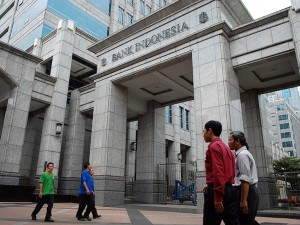 Indonesian central bank Bank Indonesia (BI) has decided to lower the benchmark interest rate or the 7-Day Reverse Repo Rate (BI7DRR) by 25 basis points (bps) to 5.75 percent after maintaining the rate at 6.00 percent since November last year.
The central bank has also lowered interest rates of deposit facility by 25 bps to 5.00 percent, and lending facility by 25 bps to 6.50 percent.
"The decision was made following low inflation and the need to stimulate domestic economic growth amid the condition of global financial markets and external stability of the Indonesian economy," Bank Indonesia (BI) Communication Department Executive Director Onny Widjanarko said in a press release on Thursday (18/7).
Onny went on to say that the strategy of monetary operations is aimed at ensuring availability of liquidity in the money market and strengthening an accommodative monetary policy. "Macro-prudential policies also remain accommodative to encourage bank lending and expand financing for the economy," he said.
The central bank, he added, also continues to strengthen payment system policies and financial market deepening to boost the economic growth. BI is also considering another accommodative monetary policy given rate that projected to remain low and the need to encourage economic growth, he added.
"Bank Indonesia continues to improve coordination with the Government and related authorities to maintain economic stability, boost domestic demand, and increase exports, tourism and foreign capital inflows, including foreign direct investment (PMA)," Onny added. (Depkom BI/ES)
Translated by : Rany Anjany Subachrum
Edited by : M. Ersan Pamungkas