BI Sets New Limit on Foreign Banknotes Ownership
By
Office of Assistant to Deputy Cabinet Secretary for State Documents & Translation &nbsp &nbsp
Date
3 September 2018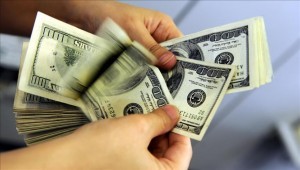 In accordance with Bank Indonesia Regulation Number 20/2/PBI/2018 on Amendment to Bank Indonesia Regulation Number 19/7/PBI/2017 on Carrying Foreign Banknotes to/from Indonesian Customs Territory, Indonesia's central bank Bank Indonesia on Monday (3/9) will start imposing fine on any institutions or individuals that carry foreign banknotes equal to Rp1 Billion or more.
"The amount of fines imposed on individual or corporation that violates the regulation is 10% of the total amount of carried foreign banknotes, with a maximum fine is Rp300 million," according to the press release of Bank Indonesia on Saturday (1/9).

The central bank will also impose a fine to registered agencies that carry out foreign banknotes exceeding the limit. The amount of fine is 10% of the exceeding amount with maximum fine is Rp300 million.
The amount of the fine, according to the press release, is based on the provisions of law on carrying foreign banknotes, including Government Regulation Number 99 of 2016 on Carrying Banknotes and/or Other Payment Instruments to/from Indonesian Customs Areas.
The exception of the regulation will be applied to registered agencies, namely banks, and non-bank foreign exchange providers that have obtained permit and approval from Bank Indonesia.
The regulation will be enforced by the Directorate General of Customs and Excise and the limit on foreign banknotes is not a foreign exchange control policy because the policy emphasizes on the regulation of foreign banknotes transfer.
Therefore, Indonesian citizens and foreign citizens who need foreign exchange above the limit may use foreign telegraphic transfer. "The implementation of the regulation aims to support the effectiveness of monetary policy, especially in maintaining stability of the Rupiah," the press release states. (Direktur Departemen Komunikasi BI/ES) (RI/EP/Naster)