BKPM Grants Awards to Govt Ministries, Regional Govt
By
Office of Assistant to Deputy Cabinet Secretary for State Documents & Translation &nbsp &nbsp
Date
12 Oktober 2022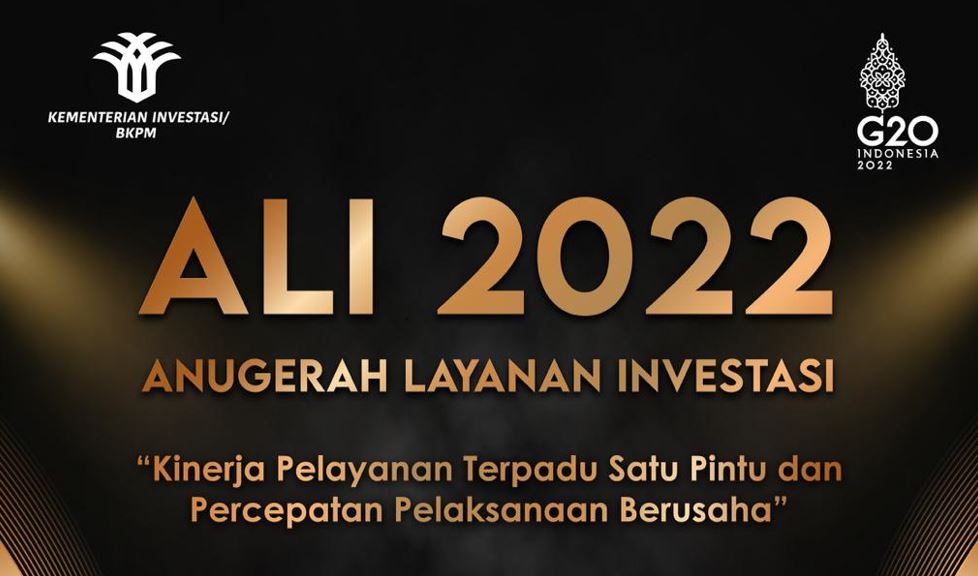 Ministry of Investment/the Investment Coordinating Board (BKPM) has granted the 2022 Investment Service Awards to regional governments and Ministries/Agencies based on assessment results on investment services.
The 2022 Investment Service Award ceremony was held on Wednesday (10/12) at the Fairmont Hotel, Central Jakarta.
In his remarks, Minister of Investment/Head of the BKPM Bahlil Lahadalia said that the award was the implementation of Presidential Regulation (Perpres) Number 42 of 2020 on Awards/or Sanctions for Ministries/Agencies and Regional Governments.
"The Presidential Regulation stipulates the performance assessment of Ministries/Agencies and regional governments, especially related to the acceleration of investment services," Bahlil said.
The awards were based on an assessment carried out by an independent team involving various agencies, including the Corruption Eradication Commission (KPK). The assessment process was carried out over a period of four months.
On that occasion, the Minister also expressed his gratitude to all stakeholders who have worked hand in hand to support efforts to achieve the target of Rp1,200 trillion investment in 2022 .
The 2022 Investment Service Award winners are:
Special Award for Eastern Indonesia
Kupang Municipal Government
Biak Numfor Regency Government
North Maluku Provincial Government
Provincial Government Category
1st Winner – Central Java Provincial Government
2nd Winner – Central Sulawesi Provincial Government
3rd Winner – South Sumatra Provincial Government
Municipal Government Category
1st Winner – Tangerang Municipal Government
2nd Winner– Medan Municipal Government
3rd Winner – Bandung Municipal Government
Regency Government Category
1st Winner – Gresik Regency Government
2nd Winner – Sragen Regency Government
3rd Winner – Badung Regency Government
Ministry/Agency Category
1st Winner – Ministry of Transportation
2nd Winner – Ministry of Energy and Mineral Resources
3rd Winner – Ministry of Public Works and Public Housing
(UN) (RI/MMB)