BMKG Head Warns Public of Extreme Weather
By
Office of Assistant to Deputy Cabinet Secretary for State Documents & Translation &nbsp &nbsp
Date
9 Oktober 2022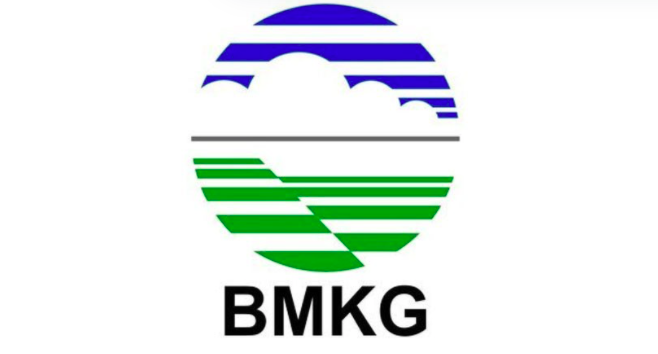 Head of the Meteorology, Climatology, and Geophysics Agency (BMKG) Dwikorita Karnawati warned the public about the potential of extreme weather in the following week.
"Based on the latest analysis, the dynamics of the atmosphere in areas in Indonesia have a pretty significant potential to cause extreme weather in several areas in the following week," Head of the BMKG said in a written statement, Saturday (10/08).
From 9 to 15 October, the BMKG predicts a potential of moderate-heavy rainfall with lightning and strong winds in 34 provinces except for the provinces of West Sumatra and East Nusa Tenggara.
Meanwhile, from 8 to 10 October, based on impact-based forecasts, potential areas to be affected by heavy rains with the 'alert' category include the following provinces:
some areas in Aceh province,
some areas in Banten province,
some areas in Special Capital Region of Jakarta province,
some areas in West Java province,
some areas in Central Java province,
some areas in East Java province,
some areas in West Kalimantan province, and
some areas in Central Sulawesi province.
In addition, Dwikorita also revealed the potential for high waves in Indonesian waters. From 8 to 14 October, high waves of 1.5 to 4 meters will potentially occur in the northern waters of Sabang, the western waters of Aceh, the western waters of Simeulue Island to the Mentawai Islands, the waters of Enggano Island – Bengkulu, the western waters of Lampung, the west Indian Ocean of Sumatra,  the western and southern parts of the Sunda Strait, the southern waters of Banten to East Java, Bali Strait– Lombok Strait – southern part of Alas Strait, The western part of the Sumba Strait, the southern waters of Bali Island to Sumba Island, the south Indian Ocean of Banten to Sumba Island, and the Natuna Sea.
Furthermore, Head of the BMKG asked relevant parties to make some preparations to mitigate the extreme weather, including:
Ensuring that infrastructure capacity and water resources management systems are ready to anticipate increased rainfall.
Doing environmental management by prohibiting littering, cutting slopes, and uncontrolled tree logging as well as carrying out a more massive reforestation program.
Trimming the branches and twigs of fragile trees and strengthening the poles so that they do not collapse in strong winds.
Intensifying dissemination program, education, and literacy on a more massive scale to improve understanding and concern of regional governments, communities, and related parties in preventing/reducing hydrometeorological disaster risks (floods, landslides, flash floods, strong winds, cyclones, and high waves).
Intensifying coordination, synergy, and communication between related parties for hydrometeorological disaster preparedness.
"Continue to check on weather information and early warnings for extreme weather from BMKG," she said.
More detailed information on weather developments and early warnings for extreme weather throughout the country can be accessed through:
BMKG website https://www.bmkg.go.id, for weather forecasts up to the district level;
Social media account @infobmkg;
iOS and android application "BMKG Info";
BMKG Call Center – (021) 196; or
The nearest BMKG office. (UN) (FI/MMB)