BPOM Approves Sinovac COVID-19 Vaccine for Elderly
By
Office of Assistant to Deputy Cabinet Secretary for State Documents & Translation &nbsp &nbsp
Date
7 Februari 2021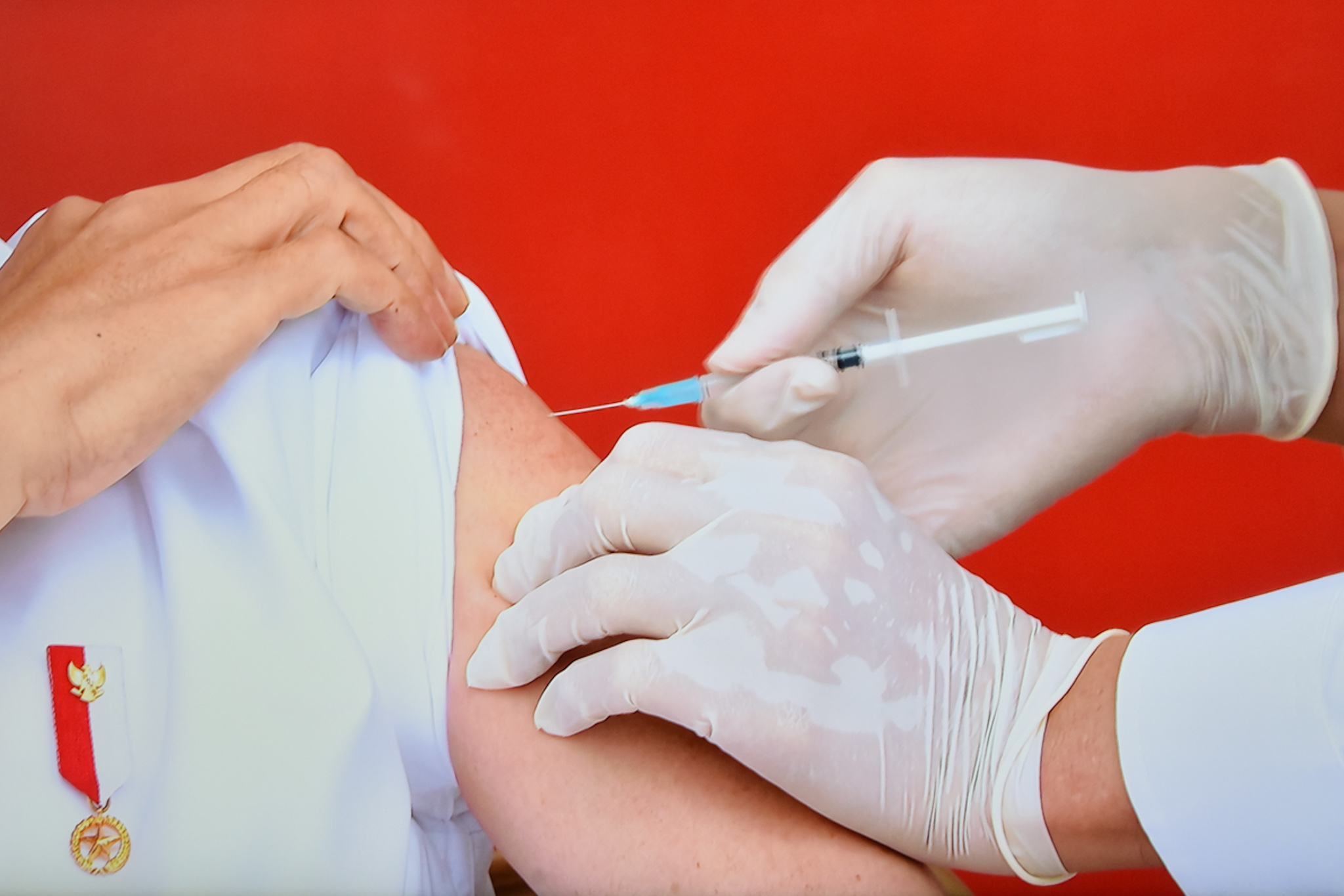 The Indonesian Food and Drug Monitoring Agency (BPOM) has issued an approval for the emergency use of the CoronaVac vaccine produced by China's Sinovac Biotech for the elderly aged 60 years and over.
"On 5 February 2021, BPOM has issued an Emergency Use Authorization (EUA) for the CoronaVac vaccine for ages 60 years and over with two doses of vaccine injections, which are given in 28 days intervals," Head of BPOM Penny K. Lukito said in an online press statement, Sunday (07/02).
Despite the approval for emergency use, Penny said, vaccination of the elderly population must be carried out carefully because this group is at high risk and tends to have comorbidities.
"Therefore, the screening process is very critical, it is a very important (process) before doctors decide to give approval for vaccinations," she said.
Penny added that information has been issued for medical personnel or fact sheets that can be used as a reference for medical personnel and vaccinators in conducting screening for the elderly vaccination.
"In addition, risk management must also be planned as well as possible as a measure to anticipate/mitigate risks in the event of a post-immunization follow-up incident (KIPI)," she said.
According to Penny, in case of an unwanted case such as KIPI, access to medical services and medicines must be taken into consideration. The preparedness of medical personnel, she said, is vital in the implementation of vaccination in the elderly group.
"Through the issuance of the EUA for the elderly population, it is expected that the incidence of infection and mortality in the elderly group due to COViD-19 can decrease," she said.
In the press statement, the Head of BPOM said that the approval was given through discussions carried out by BPOM with related parties such as the National Commission for Drug Evaluation, Indonesian Technical Advisory Group on Immunization (ITAGI), allergy and immunology specialists, and geriatric specialists on the results of the CoronaVac vaccine clinical trials in China and Brazil involving groups aged 60 years and over.
Penny said that previously BPOM has monitored and obtained clinical trial data for the first and second phases of the CoronaVac vaccine in China and the third phase in Brazil. The approval was given after examining clinical trial data in both countries.
Based on clinical trials in the first and second phases in China involving 400 elderly subjects, they showed good immunogenicity results of 97.96 percent antibody level, 28 days after the second dose.
"The third phase of clinical trials that took place in Brazil involved 600 elderly subjects. It shows that giving this vaccine to the age group of 60 years and over is safe, no serious side effects have been reported," she said.
Penny also stated that the side effects reported from the clinical trial were mild effects such as pain, nausea, fever, swelling, redness of the skin, and headaches. (UN) (FI/LW)