BPOM Issues EUA for Indovac Vaccine
By
Office of Assistant to Deputy Cabinet Secretary for State Documents & Translation &nbsp &nbsp
Date
30 September 2022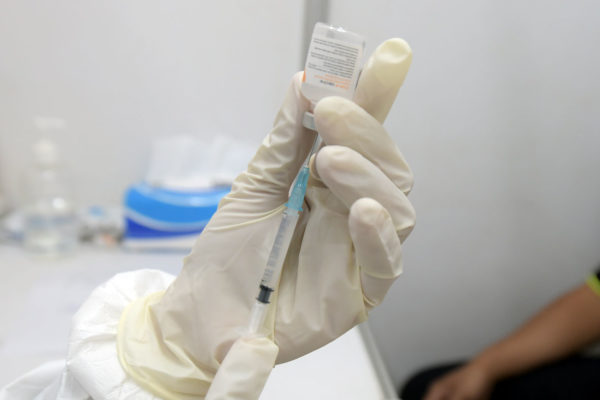 The Food and Drug Supervisory Agency (BPOM) on September 24 issued an emergency use authorization (EUA) for domestically produced COVID-19 Indovac vaccine.
"We have obtained an EUA for domestically developed Indovac vaccine," said Head of the BPOM Penny K. Lukito in a press statement, Friday (09/30).
According to Penny, the Indovac vaccine contains active substance recombinant Receptor-Binding Domain (RBD) protein S of the SARS-Cov-2 virus.
It is a COVID-19 vaccine with a recombinant protein subunit platform developed by state-owned pharmaceutical company PT Bio Farma in collaboration with Baylor College of Medicine in United States of America, she added.
The BPOM has also issued the EUA for the AWcorna Vaccine with the mRNA platform registered by PT Etana Biotechnologies Indonesia (PT Etana) and developed by China's Abogen-Yuxi Walvax.
Penny expressed hope that with the EUA approval of these two vaccines, there will be more alternatives the COVID-19 vaccination drive for adults aged 18 years and above and to support Indonesia's vaccine independence.
"With the issuance of the EUA, there is an alternative type of vaccine to tackle COVID-19 which I assume will still remain for an indefinite future. Also, of course, the EUA will support our country's vaccine independence to not only meet domestic needs but also for export," she said, adding that these two vaccines have also obtained a halal certificate from the Indonesian Ulema Council (MUI).
"Both of these vaccines have also received a halal certificate from the MUI and a halal certification from the Halal Product Guarantee Agency (BPJPH)," she remarked. (PR of BPOM/UN) (EST/EP)