Budget Realization on PEN to Reach 100 Percent by End of 2020
By
Office of Assistant to Deputy Cabinet Secretary for State Documents & Translation &nbsp &nbsp
Date
12 Oktober 2020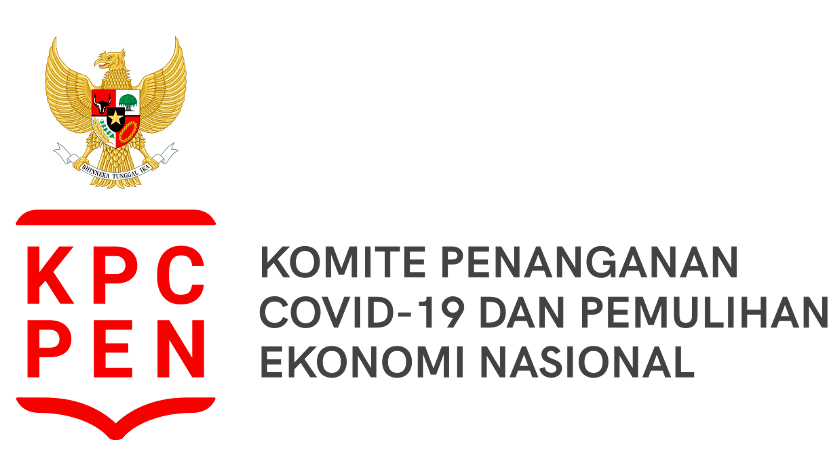 Coordinating Minister for Economic Affairs Airlangga Hartarto as Head of the COVID-19 Handling and National Economic Recovery Committee has announced that the realization of budget ceiling for National Economic Recovery (PEN) Programs has reached 48 percent or Rp331.9 trillion of the total budget of Rp695 trillion.
"In September, (the realization) increased by Rp315 trillion, followed by an increase of 16.46 percent or Rp331.94 trillion as of 7 October 2020," the Minister told reporters after joining a Limited Meeting on the Report of the Committee for COVID-19 Handling and National Economic Recovery, Monday (12/10).
Social protection program, he added, made the largest contribution to the realization (78 percent) and approximately 96 percent of the program's activities have been carried out.
On health program, the realization has reached Rp25 trillion or 30 percent of the total budget of Rp87.5 trillion. Meanwhile, realization of supporting program for Small, and Medium-sized Enterprises has reached 73 percent, followed by program at ministries/institutions which stood at 26 percent, and business incentive program that stood at 23 percent.
"Realization of the National Economic Recovery Program is projected to reach 99 to 100 percent by the end of this year," the Minister stated.
He went on to say that realization of funds placement at the Association of State-owned Banks (Himbara) which later be channeled to the public in form of loan has reached Rp144.6 trillion. Previously, the Government placed Rp30 trillion of funds at the Himbara. Then, it added the funds by Rp17.5 trillion at the second phase, so the total funds placed at the Himbara stood at Rp47.5 trillion.
"We expect the leverage to increase by three times, so the total will be Rp150 trillion; thus we expect that we can also increase the leverage of non-government budget," the Minister said.
In addition, the Government also placed funds amounting to Rp11.2 trillion in publicly listed Regional Government Bank (BPD) and Rp9.89 trillion of the funds have been disbursed.
"There will be more funds placement in two other BPDs; Rp1 trillion to be placed in BPD Sulselbar and Rp500 billion to be placed in BPD Kalbar," he explained.  (DND/UN)
Translated by: Rany Anjany
Reviewed by: Mia Medyana B.