Cabinet Secretary Delivers Christmas Message
By
Office of Assistant to Deputy Cabinet Secretary for State Documents & Translation &nbsp &nbsp
Date
25 Desember 2020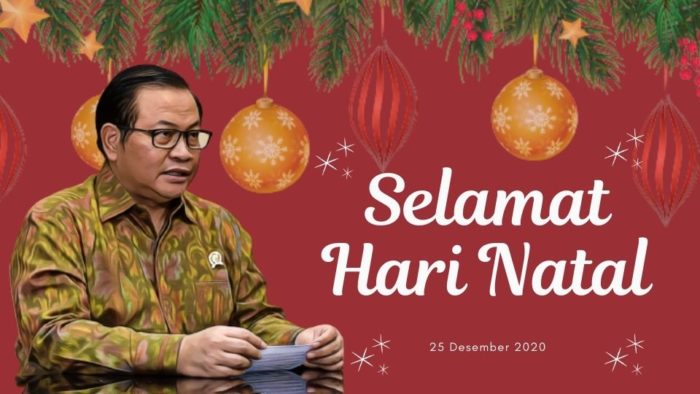 Cabinet Secretary Pramono Anung has delivered Christmas message to all Christians across the country.
"I wish all Christians a Merry Christmas. Hopefully Christmas can bring blessings, happiness, peace and joy," the Cabinet Secretary said, Friday (25/12/)
This year's celebration, he added, is different from Christmas in the previous years because the Indonesian people are currently facing COVID-19 pandemic, which is also affecting the whole world.
"We believe that the strength of Christmas, togetherness, and peace will bring positive things and good things for us in overcoming the pandemic," he said.
The Cabinet Secretary further said that Indonesia always maintains religious tolerance, while inviting all Indonesian people to maintain a friendly atmosphere during this year's Christmas celebration.
"We will maintain peace, stability, and solemnity in celebrating Christmas. I wish you a Merry Christmas. May peace be upon us all," he concluded. (MAY/UN) (RI/EP)