Constitutional Court: Voters May Use Statement Letter to Cast Votes in 2019 Elections
By
Office of Assistant to Deputy Cabinet Secretary for State Documents & Translation &nbsp &nbsp
Date
28 Maret 2019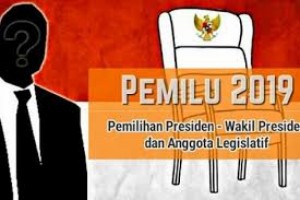 The General Elections Commission (KPU) appreciated decision of Constitutional Court for allowing voters to use a statement letter for those who have not received their electronic Identity Cards (e-KTP) yet in the upcoming General Elections.
"I appreciate the decision of the Constitutional Court. The Court has successfully addressed technical problem that will hinder the organization of the upcoming elections," KPU Chairman Arief Budiman said after joining trial of judicial review of Law Number 7 of 2017 on General Elections, at the Constitutional Court Building, Jakarta, Thursday (28/3).
The trial stipulated that the voters can use statement letter as the requirement to participate in the 2019 Elections. The Constitutional Court, in that trial, also decided to extend post-election vote counting period in polling stations (TPS) to 12 hours and extend the time limit for voters wishing to change TPS, from 30 days to 7 days before voting.
Arief added that the KPU in its regulation has allowed the use of statement letter in the Elections. Therefore, he believes the Constitutional Court's decision affirms the regulation of KPU.
"Voters may use statement letter as long as it was issued by the Population and Civil Registration Agency (Dukcapil) that confirmed their identities and stated that the identities have been recorded," Arief firmly said.
With this Constitutional Court's decision having taken effect, there should be no more issues regarding the voting at the polling station, Arief said.
"The Constitutional Court's decision is a legal product that takes effect immediately as of the date of its decision," the Chairman concluded. (ANT/ES)
Translated by : Rany Anjany Subachrum
Edited by : Yuyu Mulyani