COVID-19 Outbreak: Gov't to Focus on Public Health, Social Safety Net
By
Office of Assistant to Deputy Cabinet Secretary for State Documents & Translation &nbsp &nbsp
Date
7 Mei 2020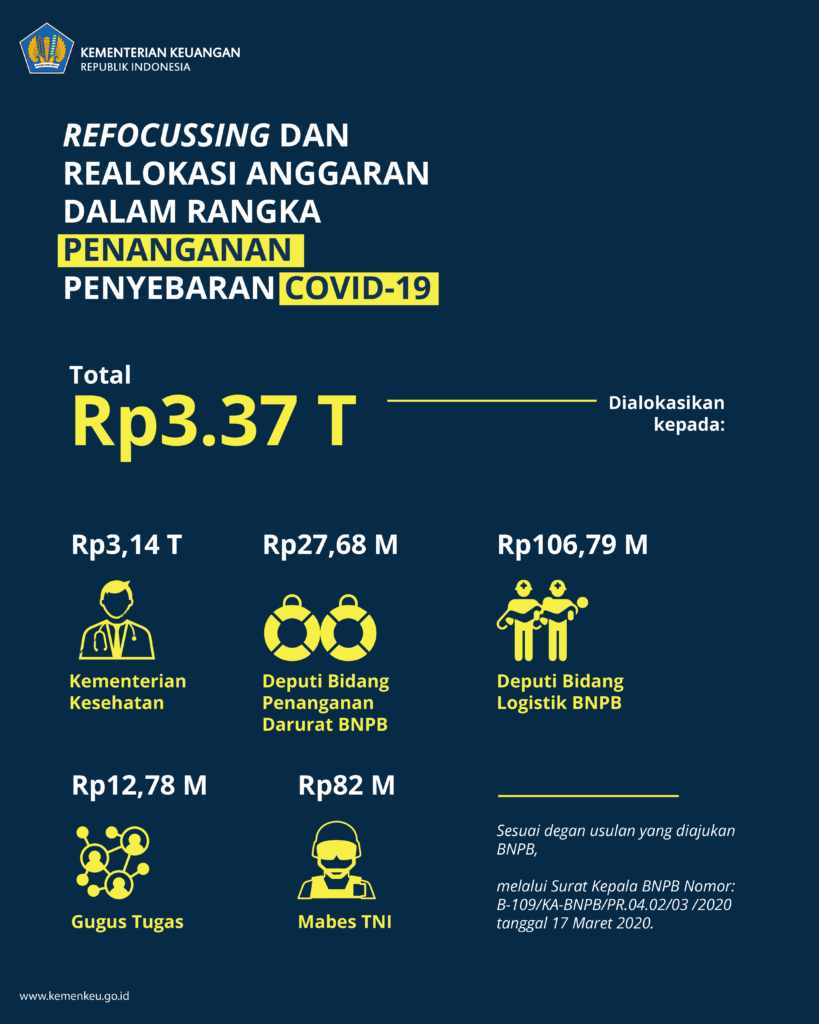 The Government has announced it will focus on three aspects in handling the COVID-19 pandemic along with its impacts, namely public health and safety, social safety net program, and business sustainability.
"For public health and safety, the Government will continue to make the most of the allocated budget to maintain public health," Minister of Finance Sri Mulyani said on Wednesday (6/5).
As for social safety net program, Sri Mulyani continued, it is expected to help the community fulfill their basic needs for at least three to nine months ahead.
"However, the program does not mean substituting actual public consumption whose value could reach Rp5,000 trillion in total, especially in Java Island and Greater Jakarta. But it certainly can reduce the burden of the society, especially those who have been laid off," Sri added.
Regarding business sector, Sri Mulyani acknowledged that the sector is badly affected by the pandemic since the Government started imposing large-scale social restrictions in several regions.
For that matter, the Government, she said, it has designed a policy to lighten their burden, particularly for MSME actors who are worst affected by the pandemic.
"The Government has provided them with free-debt repayments and interest subsidy policy. The next policy will be providing working capital," the Minister said, adding that the Government is still calculating the amount of the working capital needed.
The Minister further said that although they had been provided by those incentives, those MSMEs still find it hard to survive amid the ongoing pandemic. (Ministry of Finance/EN)
Translated by: Estu Widyamurti
Reviewed by: M. Ersan Pamungkas