COVID-19 Task Force: Regional Elections Should Follow Health Protocols
By
Office of Assistant to Deputy Cabinet Secretary for State Documents & Translation &nbsp &nbsp
Date
8 Desember 2020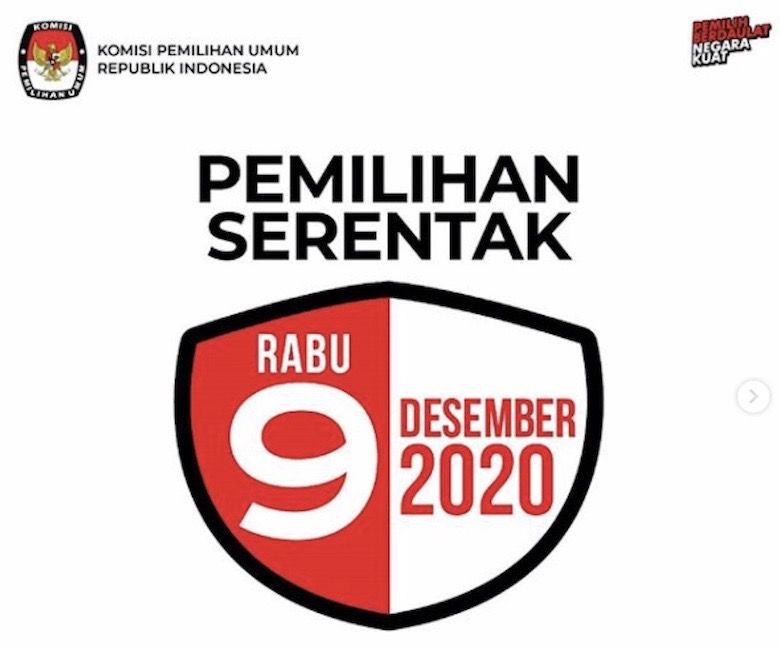 Following global COVID-19 pandemic, this year's simultaneous regional elections must be carried out with strict health protocols, Spokesperson of COVID-19 Task Force Wiku Adisasmito has said.
He stated that the success of the simultaneous regional elections is determined by the discipline enforcement of implementing health protocols so that there is no case of COVID-19 transmission.
"This is the responsibility of the election organizers and all candidates to ensure that the elections can run smoothly and safely in the midst of the COVID-19 pandemic," said Wiku on Tuesday (8/12) in Jakarta.
Wiku explained that the General Election Commission (KPU) has issued various regulations that emphasize the importance of implementing health protocols during elections, including at polling stations.
"This rule is mandatory, not just an appeal," he said.
Regional elections organizers, he added, are responsible for enforcing the discipline of health protocols during voting. "Make sure everyone is wearing masks, washing their hands and maintaining distance. The officers are also obliged to remind voters to implement health protocols," added Wiku.
He emphasized that the regional COVID-19 Task Force Team is required to oversee the implementation on voting day. "If there is a crowd, warn them immediately, otherwise the regional Task Force has the right to disband," he said.
Meanwhile for people who will exercise their voting rights, Wiku reminded them to also implement health protocols. "If not, be ready to accept the consequences in the form of a warning or being rejected to enter the polling station," he said.
In his press statement, Wiku revealed that regional election organizers and the COVID-19 Handling Task Force had worked hard to ensure that the simultaneous regional elections can run well and safe from COVID-19 transmission.
"The people should only follow all the stipulated provisions. Exercise your voting rights by strictly following health protocols," he said, adding that if there is a violation, the public can report to the officer and ask them to take firm action.
"The 2020 simultaneous regional elections must be carried out very carefully. Its success  very much depends on our efforts to carry out regional elections that are safe and free of COVID-19," Wiku said.
The KPU has established 12 health protocol equipment at the polling stations, namely, hand washing stations, hand sanitizers, plastic gloves for voters, medical gloves for the Voting Committee, masks, trash bins, faceshields, temperature measuring devices, disinfectants, ink drops, hazmat suits, and a special room for voters whose temperature is above 37.3 degrees Celsius. (UN) (EST/LW)