Fitch Affirms Indonesia at 'BBB'/Stable Outlook
By
Office of Assistant to Deputy Cabinet Secretary for State Documents & Translation &nbsp &nbsp
Date
19 Maret 2019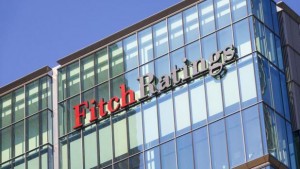 Global Credit Rating Agency, Fitch, has affirmed Indonesia's sovereign credit rating at 'BBB' with a Stable Outlook on 14 March 2019. Indonesia received investment grade status (BBB-) from Fitch in 2011 and the status was upgraded to BBB in December 2017.
According to the agency, small government debt burden and favorable economic growth are the key rating drivers to the BBB status.
"Indonesia's debt burden is still considered lower, and domestic financial sector is more robust compared to its peers," the Fitch's report reads.
In addition, Indonesia's GDP growth outlook is much stronger compared to its peers. Fitch expects domestic demand and investment continue to underpin the country's economic growth.
Furthermore, the agency stated that Indonesia will be benefitted from redirect investment destination following the global economic condition and the U.S. monetary policy. Indonesia's sovereign credit fundamental is expected to remain resilient since the exchange rate stability and foreign exchange reserves are able to be maintained.
The Government of Indonesia has been succesfully implemented appropriate fiscal policies that make the State Budget's deficit to narrow down, from 2.51 percent in 2017 to 1.76 percent in 2018.
"Fiscal deficit reduction is stimulated by efforts that have been taken to improve tax collection and the quality of state spending. Prudent fiscal policy is also indicated by low government debt which is at an estimated 29.8% of GDP in 2018," the report reads.
Ministry of Finance noted that Fitch's decision to maintain Indonesia's debt rating at 'BBB' with a Stable Outlook shows that Indonesia's economy remains stable amid global economic slowdown.
"Structural and Fiscal reforms implemented by the Government and the stakeholders are our endeavor to maintain Indonesia's economic stability," Press Release of Ministry of Finance published in Tuesday (19/3) reads.
The Ministry asserted that Fitch's report indicated that internationally, Indonesia's economy still considered robust amid global economic slowdown. (Ministry of Finance PR/ES)
Translated by : Rany Anjany Subachrum
Edited by : Mia Medyana Bonaedy