Government Guarantees Fuel Supply During Ramadan
By
Office of Assistant to Deputy Cabinet Secretary for State Documents & Translation &nbsp &nbsp
Date
6 Mei 2018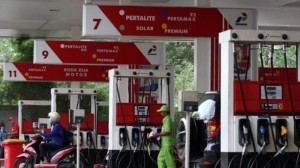 Minister of Energy and Mineral Resources, Ignatius Jonan, told the public not to worry about fuel supply in anticipation of consumption spike during the fasting month of Ramadan.
"I think there is no problem in the fuel supply during Ramadan even until Eid al Fitr," Jonan said in Jakarta on Saturday (5/5).
The Government's goal through the Ministry of Energy and Mineral Resources is to ensure the availability of fuel in public places. "Just like last year, tourist areas and lanes of annual exodus (locally known as mudik) are crucial," Jonan said.
All types of fuel from subsidized diesel fuel Solar to non-subsidized fuel Pertamax will be sufficient. "Premium (subsidized fuel) will be sufficient as well," Jonan said, adding that in order to ensure the preparation, state-owned oil and gas company Pertamina and all related parties have been instructed to follow the instruction.
Jonan added that he will also monitor at firsthand the implementation and ensure the readiness of fuel supply a week ahead of Ramadan. "I think it will be ready next week," Jonan concluded. (Ministry of Energy and Mineral Resources Communications Team/EN) (MUR/EP/YM/Naster).