Gov't Confirms No Electricity Price Hike
By
Office of Assistant to Deputy Cabinet Secretary for State Documents & Translation &nbsp &nbsp
Date
20 Juni 2019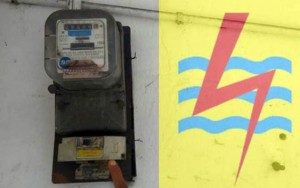 The Government, through Ministry of Energy and Mineral Resources, has dismissed rumors that there has been electricity price hike recently.
"The Government has no plans to increase electricity tariff to date. Even the non-subsidized customers' tariff has remained the same since 2017," Head of the Ministry's Communication, Public Information Services and Cooperation Bureau Agung Pribadi said, Thursday (20/6).
According to Agung, the fact is that customers of 900 VA household are given a discount of Rp52 per kilowatt hour (kWh) since March 2019 to Rp1,352/kWh. Meanwhile, for customers of 1,300 VA and above, the tariff is set at Rp1,467.28/kWh.
In the meantime, electricity tariffs for subsidized group with approximately 29 million total customers—namely customers of 450 VA and 900 VA—are remain subsidized with tariff of Rp415/kWh and Rp605/kWh respectively.
Indonesia's electricity tariff, Agung continued, is still relatively low compared to other ASEAN countries. "As of May 2019, the country's electricity tariff is lower than Thailand (Rp1,656/kWh), the Philippines (Rp2,437/kWh) and Singapore (Rp2,546/kWh)," he added.
Under Ministerial Regulation Number 28 of 2016 on Electricity Tariffs operated by state-owned electricity company PLN as amended by Ministerial Regulation Number 41 of 2017, electricity tariff adjustment is made quarterly based on changes in macroeconomic assumptions such as exchange rate, Indonesian Crude Price (ICP) and inflation. (Humas Kementerian ESDM/ES)
Translated by: Galuh Wicaksono
Edited by: Muhardi/Mia Medyana