Gov't Continues to Provide Assistance to Revive Tourism, Creative Economy
By
Office of Assistant to Deputy Cabinet Secretary for State Documents & Translation &nbsp &nbsp
Date
28 September 2021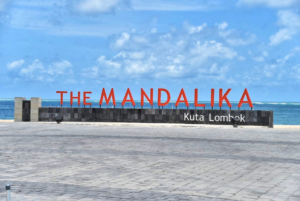 The Government has announced it continues to launch a number of programs to support tourism and creative economy sectors affected by COVID-19 pandemic.
The programs comprise the "Be Proud to Travel to Indonesia" campaign (Bangga Berwisata di Indonesia) and the "Be Proud to Buy Indonesian-made Products" campaign (Bangga Buatan Indonesia), as well as to promote 'Indonesia Care/I Do Care' initiative to ensure the safety of travelers at tourism establishments.
The Government has also disbursed the Government Assistance for Tourism Business (BPUP) and provided hotel rooms to accommodate health workers.
"The budget allocated to provide incentives for tourism and creative economy sectors in 2021 has been increased to Rp60 billion, almost three time higher than that of last year that amounted to Rp24 billion," Coordinating Minister for Economic Affairs Airlangga Hartarto said during the 2021 National Coordinating Meeting of the Ministry of Tourism and Creative Economy, Monday (27/9).
The incentives will be given to seven targeted sectors in creative economy, including apps developer, game developer, handicraft, fashion, culinary, film, and tourism sectors.
Airlangga went on to say that the Government has also allocated Rp7.67 trillion of the National Economic Recovery (PEN) budget to support development of the national tourism strategic areas and to improve human resource development in tourism sector.
In 2020, the Government has provided Rp3.3 trillion of grants to tourism sector to regional governments in order to minimize the economic impacts of the pandemic.
The amount of the grants was increased to Rp3.7 trillion this year that will be used to help tourism industry, hotels, and restaurants, all of which were affected by the pandemic leading to a decline in locally generated income (PAD) of each regional government.
"The grants will be disbursed directly to the regional governments and tourism industry in 101 regencies / municipalities that meet with the set criteria," he said.
The criteria for the grants, are as follows:
Capital city of 34 provinces located in 10 priority tourist destinations and five super-priority tourist destinations.
The regions that are among the 100 calendar of event, and tourism destination branding.
Tax revenue from hotels and restaurants in that regions must at least contribute to 15 percent of the total PAD for 2019 fiscal year.
The Government has also launched Cleanliness, Health, Safety, and Environmental Sustainability (CHSE) program, which is a part of 'Indonesia Care/I Do Care' initiative.
The CHSE program was launched with an aim to ensure that tourism and creative economy sectors always enforce CHSE protocols.
'Indonesia Care/I Do Care' initiative is expected to be followed up with inter-ministerial cooperation including with Ministry of Maritime Affairs and Fisheries, Ministry of the Environment and Forestry, and Ministry of Transportation to ensure the enforcement of health protocols and speed up reopening of international flight for the tourism purposes.
"We hope tourism industry can improve their service standards and regain trusts from both domestic and foreign tourists through the programs," Airlangga remarked. (COORDINATING MINISTER FOR ECONOMIC AFFAIRS PR/UN) (RAS/EP)