Gov't Conveys Condolences on Passing of Medical Staff due to COVID-19
By
Office of Assistant to Deputy Cabinet Secretary for State Documents & Translation &nbsp &nbsp
Date
22 Maret 2020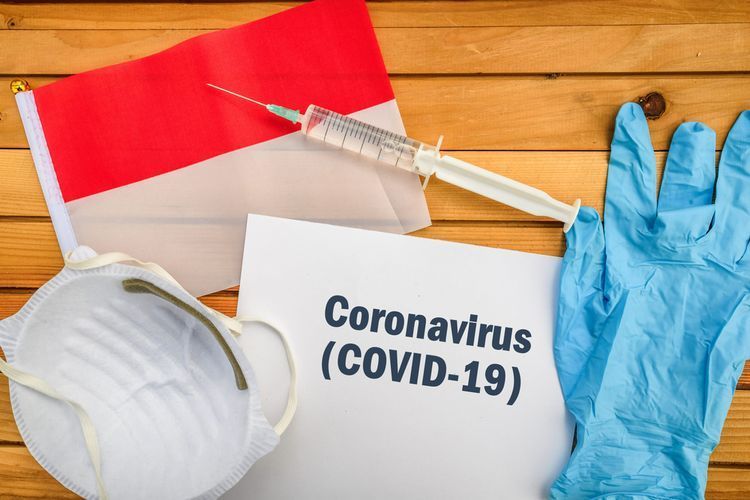 The Government conveyed deep condolences on the passing of a number of medical staff who were infected by Coronavirus (COVID-19), according to the Spokesperson for Covid-19 Handling Achmad Yurianto.
"We all grieve over the loss, nevertheless their dedication to give the best for the nation and country is much appreciated," Yuri said on Sunday (22/3).
On that occasion, Yuri also reminded people about social distancing, particularly to the young who think that they have strong immunity so they are not maintaining spatial distance. In fact, the young can also be virus carriers without showing any symptoms and they might infect the family.
Yuri instructed those showing several symptoms, to not panic, and visit the nearest health facility to consult with the doctor.
"The doctor will perform several examinations. If there is a strong indication of COVID-19 infection, the doctor will conduct nasal swab procedure. Moderate and severe cases will be referred to hospitals. As for mild cases, the patients will be asked to carry out self-isolation," he said.
Currently, the Government is preparing Wisma Atlet (Athlete Village) and one private-owned hotel for isolation facilities for COVID-19 patients.
"Both places are examples of emergency hospitals established in the capital city. Hopefully, regional governments can do the same in increasing the number of isolation facilities so that hospitals can focus on providing treatment to moderate and severe cases," he stated.
The Spokesperson also called for cooperation from all sides, including the Government, military, business sector, and the general public as the success key to mitigate COVID-19 pandemic. (UN/EN)
Translated by : Rany Anjany S
Reviewed by: Mia Medyana B