Gov't Declares 17 April 2019 National Holiday
By
Office of Assistant to Deputy Cabinet Secretary for State Documents & Translation &nbsp &nbsp
Date
9 April 2019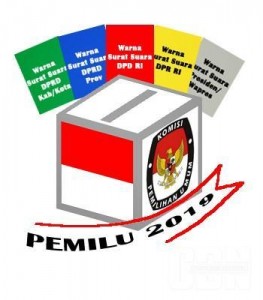 In a bid to provide citizens a chance to exercise their voting rights in elections, President Joko "Jokowi" Widodo on April 8, 2019 signed  Presidential Decree Number 10 of 2019 on the Stipulation of 2019 General Elections Day as a National Holiday (link: Copy of Presidential Decree Number 10 of 2019).
Under the Decree, the Government declared voting day on 17 April 2019 a national holiday. The decision was made with the consideration that Indonesian citizens have the rights to cast their ballots.
"(The Decree) stipulates Wednesday 17 April 2019 as a National Holiday in the 2019 General Elections Day," reads the first dictum of the Presidential Decree.
According to the second dictum of this Decree, the Presidential Decree shall apply as of the date of its enactment on April 8, 2019. (EN)
Translated by: Syarifah Aisyah
Edited by: Rany Anjany/ Yuyu Mulyani