Gov't Develops Border Roads to Stimulate Regional Growth
By
Office of Assistant to Deputy Cabinet Secretary for State Documents & Translation &nbsp &nbsp
Date
8 Oktober 2020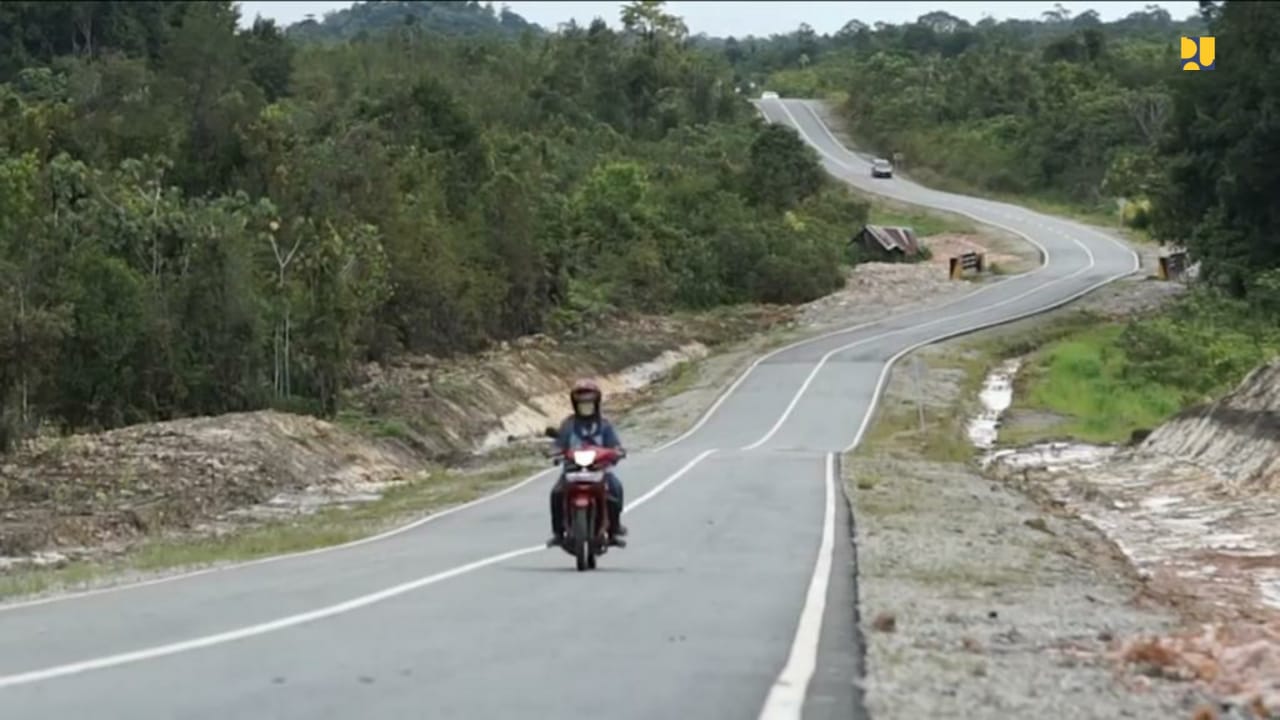 In a bid to develop Indonesia from border areas, Ministry of Public Works and Public Housing renewed its commitment to develop road and bridge infrastructure in borders of Kalimantan, Papua, and East Nusa Tenggara.
The development also aims to strengthen regions and villages, open access to remote areas, cut costs, and improve people's quality of life.
"Road network in border areas is a strategic infrastructure for the Unitary State of the Republic of Indonesia which serves to maintain the state's defense and security, and to support new centers for economic growth in the borders," Minister of Public Works and Public Housing Basuki Hadimuljono said on Wednesday (7/0).
The Ministry has gradually constructed parallel roads at the borders of Malaysia and Indonesia with a length of 1,910.11 km that cross three provinces; namely West Kalimantan, East Kalimantan, and North Kalimantan.
"I think the construction of border roads in Kalimantan is nearly finished. Only 84 kilometers remaining must be completed in North Kalimantan, while the construction of 412.59 km in East Kalimantan and 811.32 km in West Kalimantan has fully completed. We expect the road can be completed and connected from West, North, and East Kalimantan in the next couple of years," the Minister said.
In addition, the construction of 179.99 km of road at the borders of East Nusa Tenggara and Timor-Leste has fully completed. The route, also known as the Eastern Red Belt, stretches from Belu Regency to Malaka Regency in East Nusa Tenggara province.
In Papua, the construction of 1,098.24 km of road at the borders of Indonesia and Papua New Guinea is still underway. As of 2019, the Government has completed the construction of 919.16 km of road, while the remaining 179.08 km has yet to be completed. In this project, the Ministry cooperates with the Indonesian Army Engineering Unit (Zeni) on forest clearing process and the construction of roadbed.
The development of border roads and its access in Kalimantan, East Nusa Tenggara, and Papua is expected to open access to isolated areas which will help the people living in border areas. In addition, people can have better access to logistics at a lower price that will reduce interregional gap. Once people's connectivity increases, there will be new routes to transport logistics which will support new centers for economic growth. (Ministry of Public Works and Public Housing/UN)
Translated by : Rany Anjany
Reviewed by: Muhardi