Gov't Disburses Budget for Smart Indonesia Program, Aspiring Family Program in April
By
Office of Assistant to Deputy Cabinet Secretary for State Documents & Translation &nbsp &nbsp
Date
17 April 2020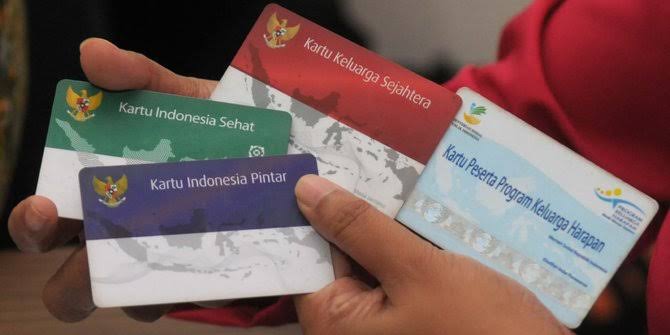 The Indonesian Government has disbursed the budget for education assistance programs and Aspiring Family Program (PKH) in April.
The State Treasury Service Office (KPPN) Jakarta III has disbursed the Smart Indonesia Program (PIP) for Junior High Schools (SMP) in the amount of Rp12.25 billion, which is intended for 16,300 students and Bidikmisi scholarship in the amount of Rp61 billion which is intended for 10,100 students.
The distribution is meant to accelerate the distribution of social assistance for COVID-19 handling. It was disbursed on 8 April 2020.
Through Ministry of Education and Culture, the budget of Smart Indonesia Program (PIP)/Smart Indonesia Card (KIP) for higher education/Bidikmisi scholarship amounts to Rp15.76 trillion.
PIP assistance is given to school-age children (6-21 years old) coming from disadvantaged/vulnerable families. The value of assistance per student in elementary school is Rp450 thousand, in junior high school is Rp750 thousand and in senior high school is Rp1 million.
In the realization of PIP/KIP for higher education/Bidikmisi scholarship through Ministry of Religious Affairs, the Government has disbursed Phase I of Madrasah PIP Assistance (MI, MTs, & MA) on 13 April in the amount of Rp182.28 billion through KPPN Jakarta IV which was intended for 530,591 students.
Meanwhile, the PKH budget has increased from Rp29.13 trillion (9.2 million beneficiary families) to Rp37.4 trillion (10 million beneficiary families).
As of 15 April 2020, the Directorate General of Treasury (DJPB) has disbursed Rp2.34 trillion for 9,066,786 beneficiary families. While since January 2020,  the disbursement has reached Rp16.4 trillion of the total ceiling of Rp37.4 trillion. This distribution data has included an additional target of 800,000 beneficiary families due to COVID-19.
PKH is allocated for a maximum of four people in one family. More specifically, the amount of PKH for pregnant women is Rp3,750,000 per year, children aged 0-6 years Rp3,750,000 per year, elementary school children/equivalent Rp1,125,000 per year, junior high school children/equivalent Rp1,875,000 per year, senior high school children/equivalent Rp2,500,000 per year, people with severe disability Rp3,000,000 per year, and elderly people aged 70 years and over Rp3,000,000 per year.
As of April 2020, due to the COVID-19 pandemic, PKH was distributed every month instead of quarterly. (Ministry of Finance/EN)
Translated by: Fairuzzamani Inayatillah
Reviewed by: Yuyu Mulyani