Gov't Disburses Internet Data Assistance to 24.4 Million Beneficiaries
By
Office of Assistant to Deputy Cabinet Secretary for State Documents & Translation &nbsp &nbsp
Date
11 September 2021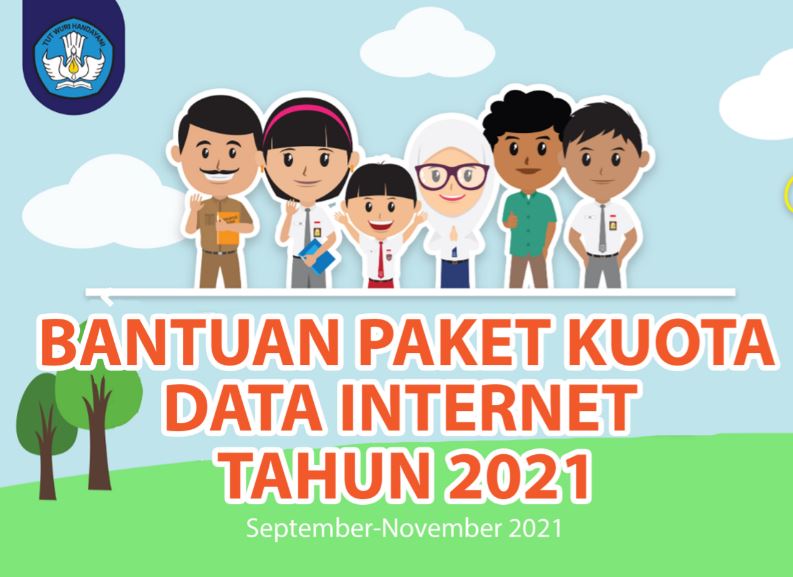 In a bid to support online learning and limited face-to-face learning during the COVID-19 pandemic, the Government has started the disbursement of internet data assistance to 24.4 million beneficiaries.
"We have received a lot of input from various sides asking the Government to continue providing the assistance. Alhamdulillah, thank God, today we have started to disburse the internet data assistance gradually to 24.4 million students and teachers. Hopefully, it can ease the burden of teachers and parents," Minister of Education, Culture, Research, and Technology Nadiem Makarim said on Saturday (11/9), in Jakarta.
The assistance, in September 2021, will be provided to 22.8 million students ranging from early childhood education (PAUD) students to university students, and 1.6 million teachers at all education levels from PAUD to universities.
For the record, the extension of internet subsidy program was announced by Minister Education, Culture, Research, and Technology, Minister of Finance, and Minister of Religious Affairs back on 8 August 2021.
As for PAUD students, 7 GB of internet data is provided per month, while 10 GB of internet data is provided to elementary and middle schools students per month, 12 GB is provided to teachers of PAUD, elementary and middle schools teachers per month, and 15 GB is provided to university students and lecturers.
In general, the internet data provided can be used to access all websites and apps, unless those blocked by the Ministry of Communications and Informatics, and restricted websites listed in http://kuota-belajar.kemdikbud.go.id.
On that occasion, Nadiem ordered school principals and university rectors to update mobile phone numbers of the students and teachers on education database and higher education database. They also must upload the statement of responsibility letter (SPTJM) to http://vervalponsel.data.kemdikbud.go.id (for PAUD, elementary and middle schools), or to http://kuotadikti.kemdikbud.go.id (for higher education).
"The assistance will be disbursed on 11th -15th September, 11th -15th October, and 11th -15th November; the internet data will remain active 30 days since the disbursement,"' he said. (MINISTRY OF EDUCATION AND CULTURE, RESEARCH, AND TECHNOLOGY/UN) (RAS/MMB)