Gov't Ensures Sufficient Cooking Oil Stocks Nationwide
By
Office of Assistant to Deputy Cabinet Secretary for State Documents & Translation &nbsp &nbsp
Date
5 Januari 2022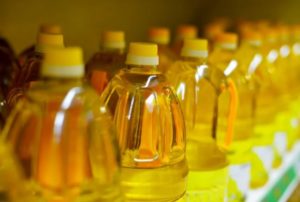 The Government is committed to ensuring that cooking oil stocks remain available nationwide at affordable prices, Minister of Trade Muhammad Lutfi has said.
"The Government will ensure that cooking oil stocks remain available at affordable prices. The people can get it in all retail places, both modern and traditional markets," said Lutfi in Jakarta, Wednesday (01/05).
Lutfi went on to say that the distribution of simple packaged cooking oil at a price of Rp14,000 per liter has been made through modern retail during Christmas and New Year period and will be expanded through traditional markets.
According to him, the availability of simple packaged cooking oil is the Government's response to the recent increase in cooking oil prices. To ensure the sustainability of the simple packaged cooking oil, Lutfi added, the Government will use a subsidy instrument from the Palm Oil Plantation Fund Management Agency (BPDP).
"The Government will use the BPDP scheme for food needs, especially in order to stabilize cooking oil prices," he said.
In addition, Ministry of Trade has also coordinated with producers and distributors as well as regional governments to continue ensuring the availability of cooking oil in traditional markets to avoid shortage of the commodity.
"We also ask regional governments, especially the office in charge of trade, to carry out market operations for cooking oil in their respective areas, so that the benefits can be felt by the people," he said.
Lutfi stated that during this pandemic, the Ministry made various efforts to ensure that prices for staple foods remained stable.
"Food price stability is a serious concern for the Government, not only cooking oil but also other basic necessities. Price stability is a mandate from the President which we execute seriously so that people can enjoy them at reasonable prices," he said.
The current increase in cooking oil prices was influenced by world crude palm oil (CPO) prices which rose to US$1,340/MT. The increase in CPO prices has caused the price of cooking oil to rise significantly. Based on the Ministry's report as of 3 January, the price of bulk cooking oil is at Rp17,900 per liter, simple packaged cooking oil is at Rp18,500 per liter, and premium cooking oil is at Rp20,300 per liter. (PR of Ministry of Trade/UN) (EST/MUR)