Gov't Formulates New Rules for Domestic Airfares
By
Office of Assistant to Deputy Cabinet Secretary for State Documents & Translation &nbsp &nbsp
Date
28 Maret 2019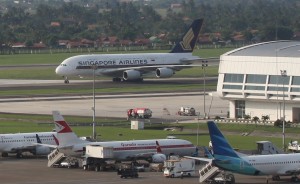 Following numerous complaints from the public on high price of domestic flight tickets, the Government through Ministry of Transportation is currently discussing new regulations on airfares.
"The Legal Bureau and the Directorate General of Air Transportation of Ministry of Transportation are still formulating the regulations. We cannot explain further the details yet," said Hengki Angkasawan, Head of the Communication and Public Information Bureau at Ministry of Transportation in Jakarta, Wednesday (27/3).
He added that the Ministry also discusses this issue with the airline companies as well and the new regulations are expected to solve the problem.
"The Government's position is in the middle. On the one hand, it wants to prioritize people's interests but on the other hand the national aviation industry must be supported," said Hengki.
The decision, he continued, will be announced soon after the drafting process is completed.
"We will soon release the new regulations once finished," Hengki concluded. (EN / Public Relations of Ministry of Transportation / ES)
Translated by: Estu Widyamurti
Edited by: Mia Medyana