Gov't Meets with Agrarian Reform Activists to Discuss Solutions on Related Issues
By
Office of Assistant to Deputy Cabinet Secretary for State Documents & Translation &nbsp &nbsp
Date
3 Desember 2020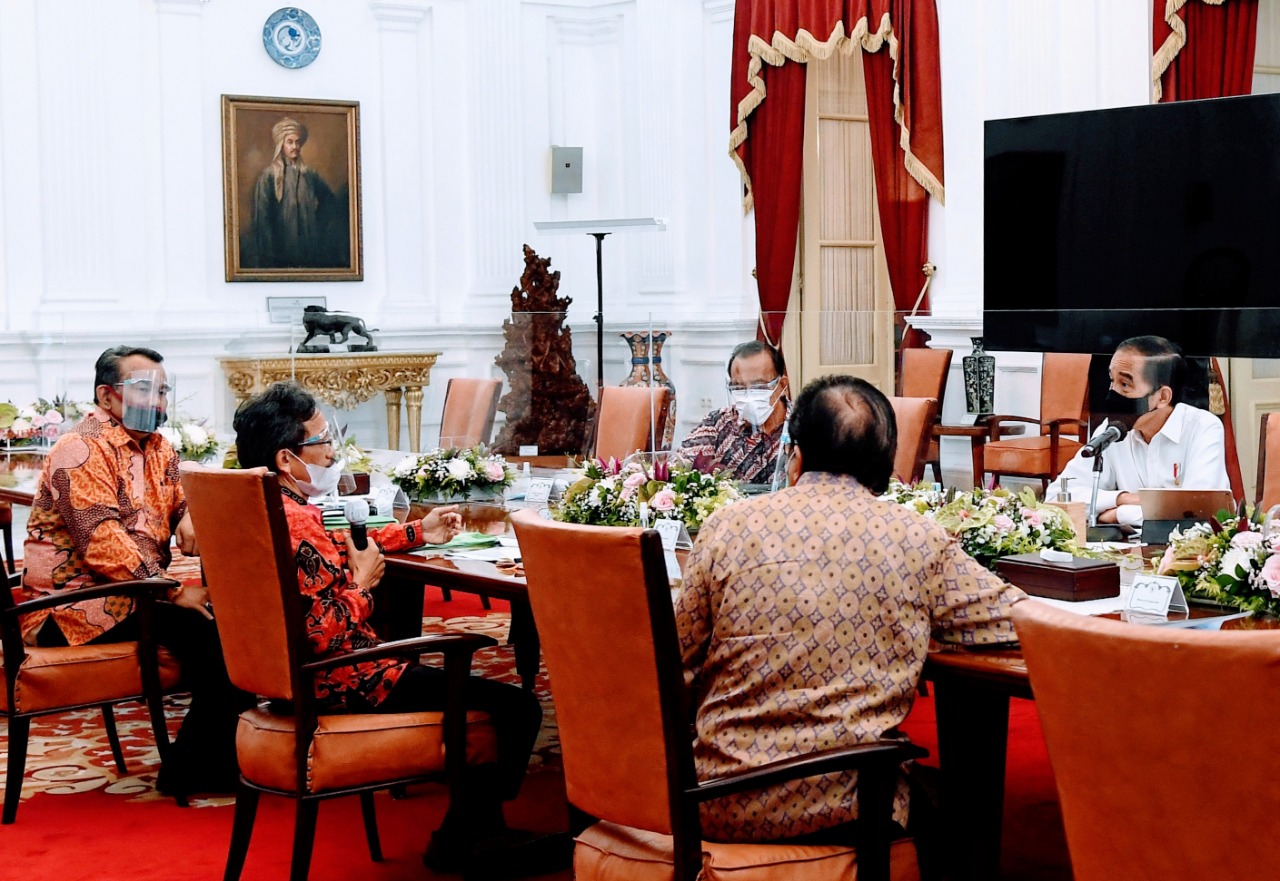 The Indonesian Government. on Thursday (3/12), met with agrarian reform activists to discuss various problems related to agrarian reform as well as to find mutually agreeable solutions.
"Finding solutions to issues on agrarian reforms needs to be accelerated," President Joko "Jokowi" Widodo said at the Merdeka Palace, Jakarta.
For the record, the meeting is part of marathon meetings on agrarian reforms to learn the views of the farmers or community in order to ensure that the benefit of the program can be felt by the community.
Presidential Chief of Staff Moeldoko stated after the meeting that both the Government and the activists were trying to reach common ground and find solutions to problems or obstacles faced in the field.
"This afternoon, the President has gathered related ministers and some NGOs. The president has instructed to solve these various problems by determining, first, priority issues and, second, a timeline with a specific target," he said.
On the occasion, Minister of Agrarian Affairs and Spatial Planning Sofyan A. Djalil said that the ministry will immediately conduct identification related to all matters discussed in the meeting. The ministry will also set work priorities in resolving problems.
"We will identify them, the  easiest one gets to be resolved immediately so that the success in resolving the problem can be used as a model to solve others," he said.
Meanwhile, Minister of the Environment and Forestry Siti Nurbaya stated that the Government is committed to carrying out the Settlement of Land Tenure in Forest Areas (PPTKH) to accelerate agrarian reforms through legalization of agrarian objects in forest areas.
The Presidential Chief of Staff also said that the President is very concerned and has a strong enthusiasm to make the agrarian reform truly benefit the people. (BPMI/UN) (FI/LW)