Gov't: Over 132,000 Medical Personnel Receive COVID-19 Vaccine Shots
By
Office of Assistant to Deputy Cabinet Secretary for State Documents & Translation &nbsp &nbsp
Date
22 Januari 2021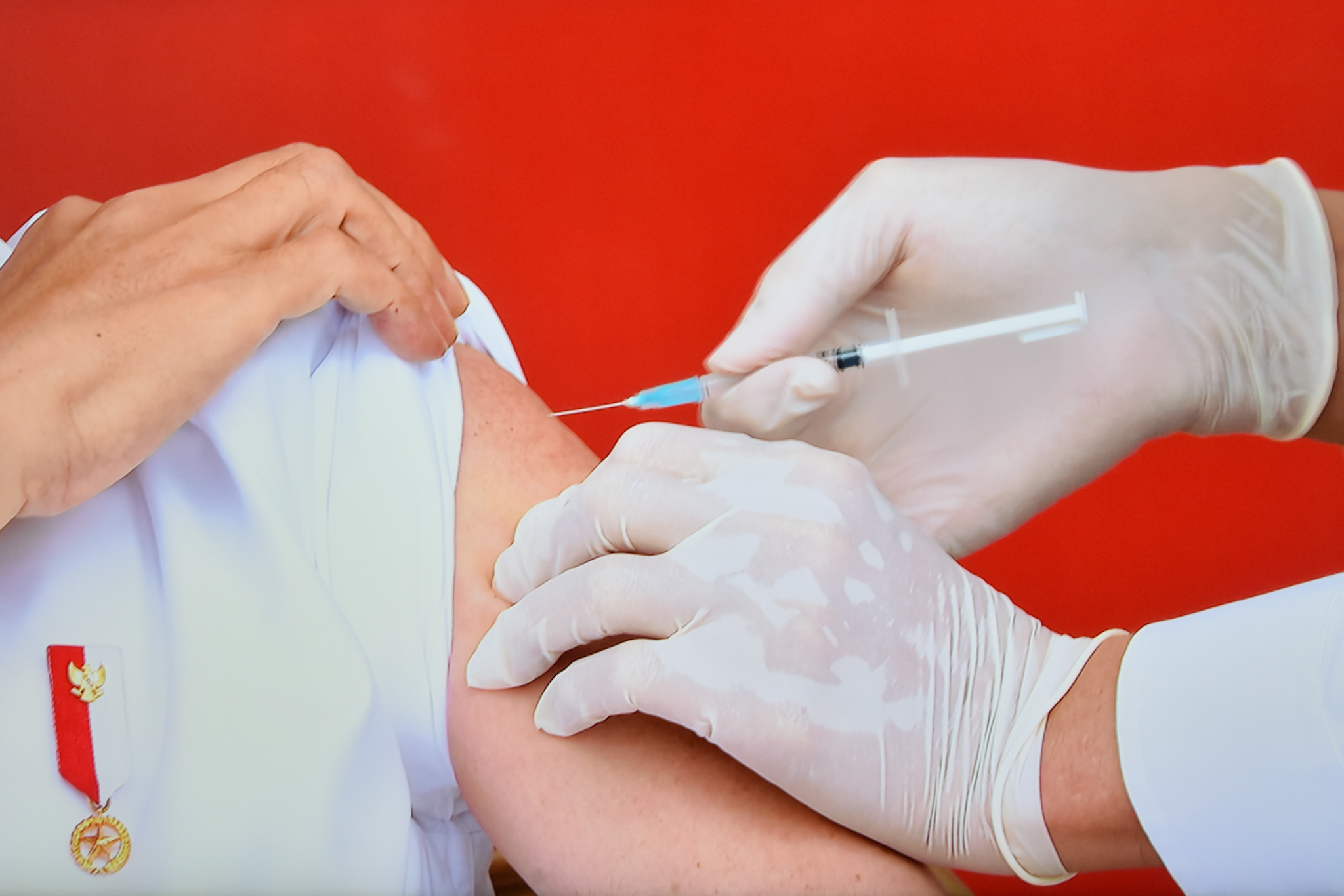 Government Spokesperson for COVID-19 Vaccination Siti Nadia Tarmizi has announced that as of 22 January 2021, more than 132,000 medical personnel have received the COVID-19 vaccine shots.
"We can inform that until this afternoon, 22 January at 13.00 Western Indonesian Time, the number of medical personnel who have received the vaccination in 13,525 health service facilities in 92 regencies / municipalities in 34 provinces has reached more than 132,000 people," she said in her press statement, at the Presidential Office, Jakarta, Friday (22/01).
According to her, it means that about 22 percent of the 598,483 medical personnel of vaccination target for phase I in January has received the shots. Meanwhile, the number of medical personnel who will be vaccinated throughout Indonesia reaches 1.4 million people, she added.
"The remaining 888,282 medical personnel have started to receive invitations for vaccinaion since 21 January. If there are medical personnel who have not been registered in phase I, then they are likely to be in phase II," she said.
Nadia also stated that there were as many as 20,154 medical personnel who could not receive the vaccination or have to postpone the vaccination for several reasons including being COVID-19 survivors, having comorbidities, or being pregnant.
"The vaccination process for medical personnel will continue and it is expected that by February we can reach the target of 1.4 million medical personnel," Nadia said.
On post-immunization reactions for the COVID-19 vaccine recipients, Nadia said only mild reactions were reported to the National Commission for Post-Immunization Follow-Up Events.
Therefore, Nadia urged the people to participate in the free COVID-19 vaccination program as an effort to break the chain of COVID-19.
The spokesperson also reminded that vaccination is not the reason to violate health protocols. "We still need time to achieve herd community," she said. (UN) (FI/EP)