Gov't Praises Local Communities' Actions to Slow Down COVID-19 Spread
By
Office of Assistant to Deputy Cabinet Secretary for State Documents & Translation &nbsp &nbsp
Date
6 April 2020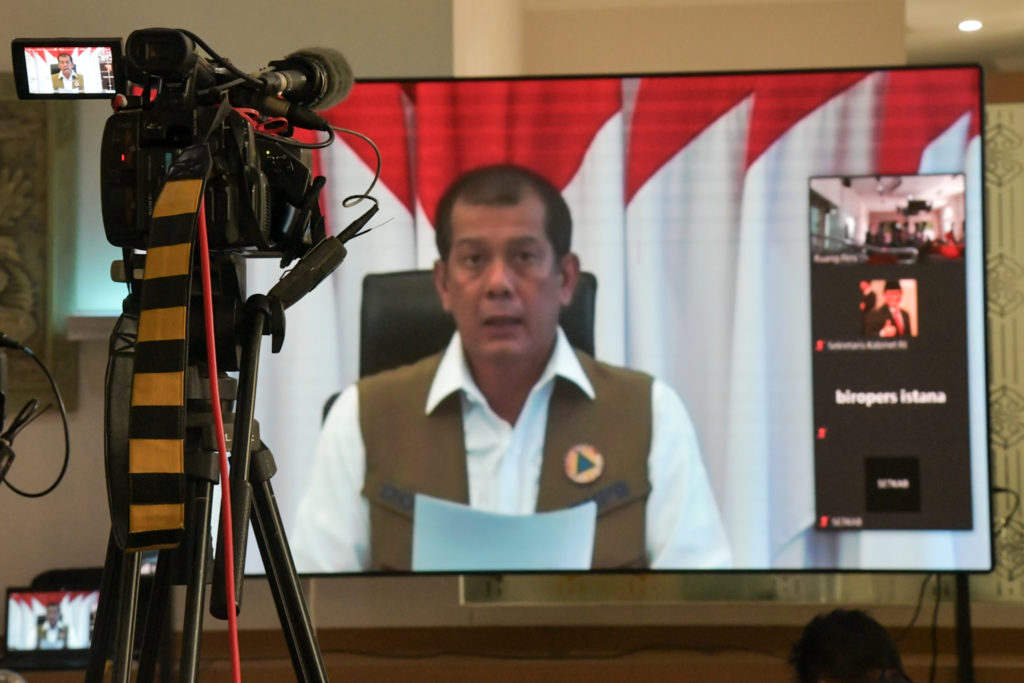 Head of COVID-19 Handling Task Force Doni Monardo has applauded measures taken by neighbourhood units (RT) and community units (RW) to contain the spread of COVID-19 in their respective regions.
"Numerous RTs and RWs have carried out self-isolation for the residents. They have prepared residents' houses, schools, village halls, village offices and other places to be used as places for doing self-isolation for the residents. That shows an excellent mutual cooperation," Doni said on Monday (6/4).
Although the provincial / district / city governments are yet to provide assistance, he continued, the spirit of mutual cooperation among communities can spearhead the Government's measures in preventing virus transmission between peoples in the villages.
Doni also mentioned that people from big cities who had already returned to the village are obliged to carry out self-isolation, adding that Ministry of Social Affairs has prepared as many as 200,000 food packages to be distributed to the Greater Jakarta area, apart from the social safety net program.
"The COVID-19 Handling Task Force will coordinate with the Provincial Government of Jakarta, West Java government, and Banten government, as well as village heads, to provide inputs on people who will be the priority to receive the assistance," Doni said. (FID/EN)
Translated by: Estu Widyamurti
Reviewed by: M. Ersan Pamungkas