Gov't Reinforces National Hero Title of President Soekarno
By
Office of Assistant to Deputy Cabinet Secretary for State Documents & Translation &nbsp &nbsp
Date
7 November 2022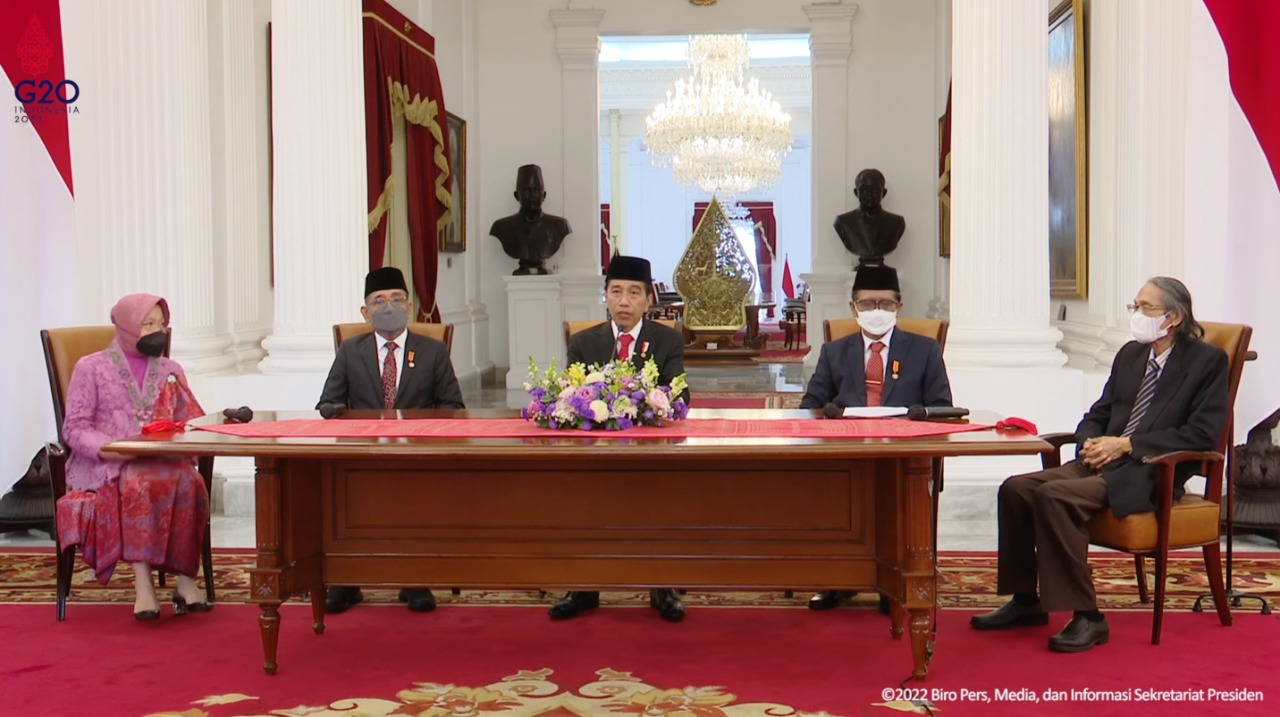 The Government has reinforced the history and the title of the national hero of the first president of Indonesia Ir. Soekarno or Bung Karno.
According to President Joko "Jokowi" Widodo, Bung Karno had never betrayed the nation and had fulfilled the requirements for receiving the title of national hero.
"In 1986, the Government conferred the title of proklamator to President Soekarno, and in 2012 the Government conferred the title of national hero to him. He has been declared to have fulfilled the requirements to have the title, includes being loyal and not betraying the nation and state," said President Jokowi on the commemoration of National Heroes Day in Jakarta (11/07).
On the occasion, the President also reaffirmed Bung Karno's heroic history, especially regarding the MPRS Decree No. 33/MPRS/1967 on the Revocation of State Power from President Soekarno.
According to him, the MPR Decree No. 1/MPR/2003 stated that MPRS TAP No. 33/MPRS/1967 is a group of MPRS decrees declared no longer valid and no further legal action is required, either because it is final, has been revoked, or has been implemented.
"This is proof of the state's acknowledgment and respect for Bung Karno's loyalty and services to the nation and state, both as a fighter and the proklamator of independence and as Head of State when the Indonesian people were struggling to build the unity and sovereignty of the country," he remarked. (FID/UN) (EST/EP)