Gov't Secures 200 Vials of Medicine for AKI
By
Office of Assistant to Deputy Cabinet Secretary for State Documents & Translation &nbsp &nbsp
Date
31 Oktober 2022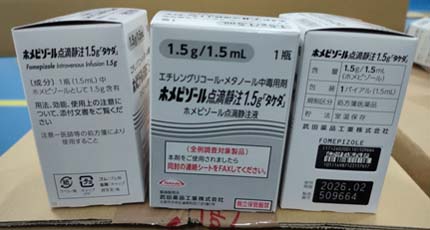 The Government Saturday (10/29) secured 200 vials of liquid medicine for acute kidney injury (AKI) from Japan.
It was assistance from pharmaceutical company PT Takeda Indonesia.
On that occasion, Minister of Health Budi Gunadi Sadikin said that this humanitarian aid aims for children's health in Indonesia.
After receiving the medicine, the Government, he said, sent the medicine to the Pharmacy Installation Center before distributing it to referral hospitals at provincial level across Indonesia.
"This antidote will be distributed to all patients in all over Indonesia at no charge," Budi said.
For the record, the condition of 10 out of 11 patients of the AKI show improvement after receiving the Fomepizole medicine during treatment at the Cipto Mangunkusumo General Hospital. Three children did not use ventilator anymore, while one patient can get back home.
The medicine, Budi added, can give positive impacts for patients of the AKI.
As of today, Indonesia has secured the Fomepizole medicine from Singapore, Australia, and Japan. It is also expected that Indonesia can secure more medicine from the US and Canada.
"The measures we have taken aim to avoid the progressive increase in the AKI. The Government will disburse the medicine to all government hospitals with patients of the AKI," he remarked. (PR of Ministry of Health/UN) (AP/EP)