Gov't Speeds Up Risk-Based Vaccine Rollout
By
Office of Assistant to Deputy Cabinet Secretary for State Documents & Translation &nbsp &nbsp
Date
27 Juli 2021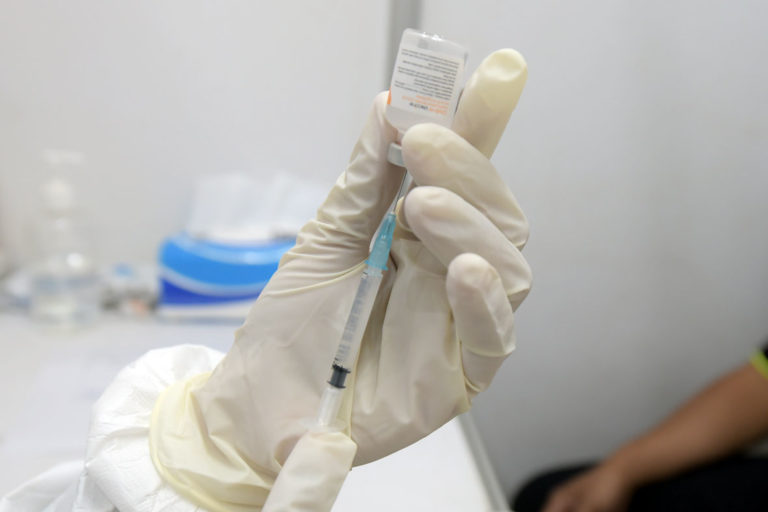 The Government has announced it continues to speed up risk-based vaccine rollout.
"We are prioritizing risk-based vaccine rollout and we will provide more vaccine for provinces with high number of active cases, including Banten, Jakarta, West Java, Central Java, Yogyakarta, East Java, and Bali," Minister of Health Budi Gunadi Sadikin said in a press conference, Monday (26/7).
According to Budi, the Government also prioritizes vaccination for the people with a higher risk from COVID-19, including the elderly and those who have comorbidities.
As of 26 July, he added, the Government has administered around 60 million vaccine jabs for the first and the second dose.
In the meantime, to accelerate the vaccination drive, the Government also continues to take measures to secure vaccine supply, he added.
"By the end of July, around 8 million more doses of Sinovac vaccine and 4 million more doses of AstraZeneca vaccine will arrive," Budi said, adding that around 45 million doses of vaccine produced by Sinovac, AstraZeneca, Moderna, and Pfizer will arrive in August.
Budi further said that the Government also continues to massively increase testing and tracing to tackle the spread of COVID-19 and appealed to the public not to avoid tracking and testing measures carried out by the Government. (DND/UN) (RI/EP)