Gov't to Develop Jatiluhur Drinking Water System to Improve People's Quality of Life
By
Office of Assistant to Deputy Cabinet Secretary for State Documents & Translation &nbsp &nbsp
Date
19 Februari 2021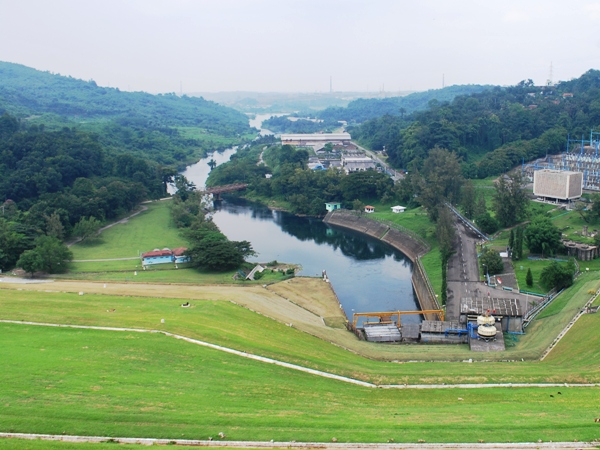 In a bid to support the Government's efforts to provide access to clean water and decent sanitation for all Indonesian people, Ministry of Public Works and Public Housing on Friday (19/2) signed a Cooperation Agreement on the Jatiluhur I Drinking Water Supply System (SPAM) using Government and Business Entities Cooperation (KPBU) scheme.
The project is aimed at meeting the basic quality of life of the people.
Minister of Finance Sri Mulyani Indrawati said that clean water is a fundamental human need as mandated by the 1945 Constitution of the Republic of Indonesia Article 28 H paragraph 1; each person has a right of well-being in body and mind, to a place to dwell, to enjoy a good and healthy environment, and to receive medical care.
In addition, the United Nations (UN) through Resolution Number 64/292 of 2010 recognized the human rights of water and sanitation. It is also consistent with the United Nations Sustainable Development Goal 6, namely to ensure availability and sustainable management of water and sanitation for all.
"The KPBU scheme is an innovative, creative, and accountable financing. We hope the scheme can be an alternative funding source for urgent infrastructure development projects since the State Budget is used to fund programs related to COVID-19 pandemic," she said.
For the record, the Cooperation Agreement on the Jatiluhur I SPAM is the first KPBU project in the regional SPAM. The SPAM will distribute 4,750 liters of water per second to four regions; 4,000 liters of water per second for Greater Jakarta area, 300 liters of water per second for Bekasi City, 100 liters of water per second for Bekasi Regency, and 350 liters of water per second for Karawang Regency.
The project with investment value amounting to Rp1.7 trillion will be implemented for 30 years (2.5 years for construction and 27.5 years for operation). The construction will begin at the third quarter of this year and is projected to complete at the first quarter of 2024.
On that occasion, three cooperation agreements were signed, namely an agreement between Ministry of Public Works and Public Housing's public buildings, planning and land Directorate General Cipta Karya and the joint venture company PT Wika Tirta Jaya Jatiluhur, a guarantee agreement between PT Wika Tirta Jaya Jatiluhur and state-owned guarantor PT Penjaminan Infrastruktur Indonesia, and a regression agreement between Minister of Public Works and Public Housing and President Director of PT Penjaminan Infrastruktur Indonesia. (MINISTRY OF FINANCE PR/UN)  (RAS/MUR)