Gov't to Help Laid-Off Workers: Coordinating Minister
By
Office of Assistant to Deputy Cabinet Secretary for State Documents & Translation &nbsp &nbsp
Date
30 April 2020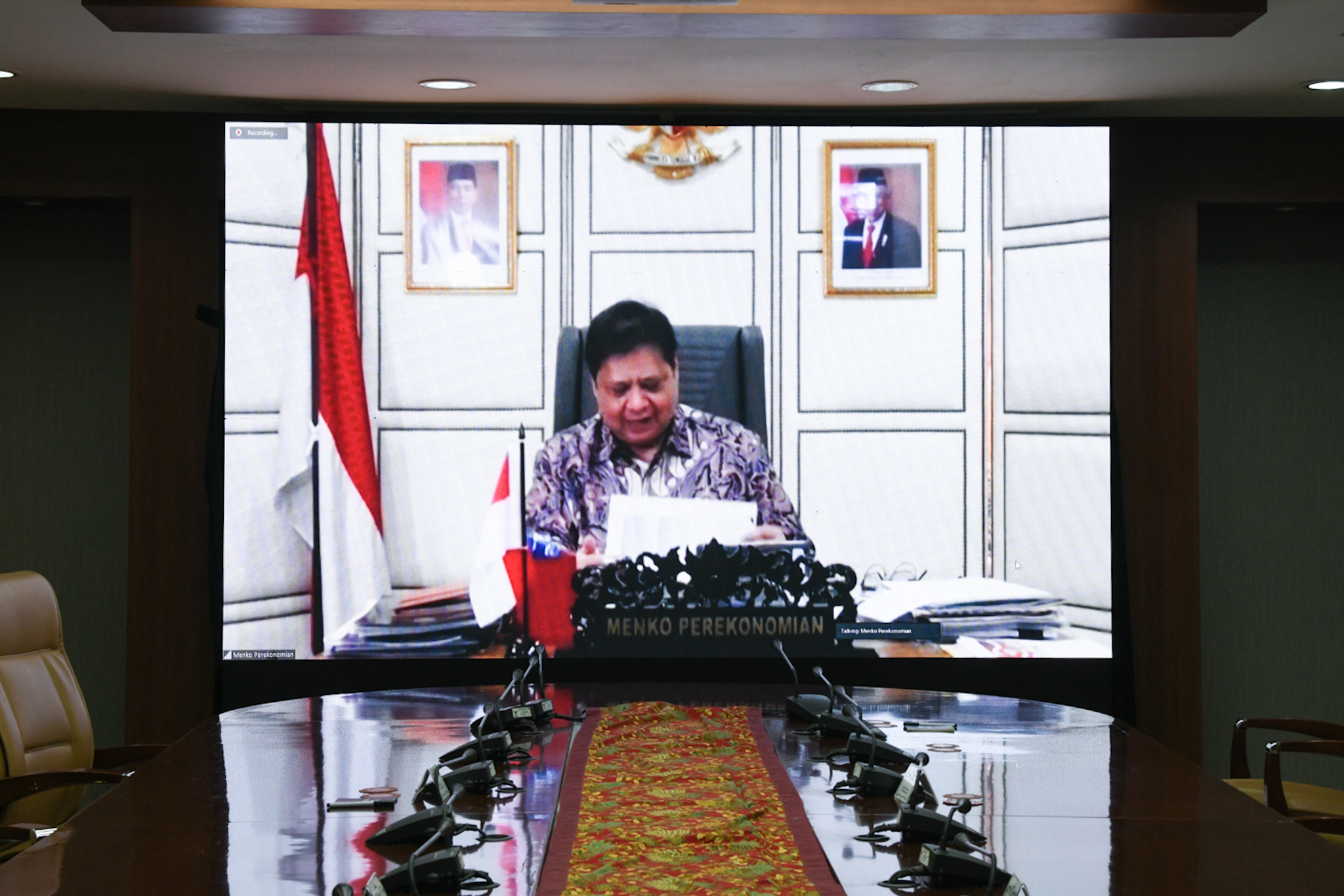 Workers who have been laid-off or suspended will be gradually included in the pre-employment card program in next 4-5 weeks.
The statement was delivered by Coordinating Minister for the Economy Airlangga Hartarto after the Limited Cabinet Meeting, Thursday (30/4).
Airlangga added that President Joko "Jokowi" Widodo has also instructed Governors to help business sectors affected by COVID-19 outbreak.
"The main sectors affected are the sectors related to tourism, restaurants, public facilities, transportation, and the retail sector," Airlangga said.
The Coordinating Minister also said that there were also sectors that were still able to survive. The leather and rubber industry recorded 20% year on year growth, staple food industry had 17% growth, medical equipment and pharmaceuticals had 13% growth and vegetable oil had 14% growth.
"These sectors have potential for early revitalization because they still grow by 16% year on year," Airlangga explained.
According to the Coordinating Minister, COVID-19 outbreak has significantly affected tourism in several areas, including Bali, Riau Islands, North Sulawesi, and Special Capital Region of Jakarta (DKI Jakarta). He added that 375,000 workers have been laid-off, 1.4 million workers have been suspended, and 314,833 informal workers have been affected.
"The data are collected and verified by the Ministry of Manpower that takes into account matters related to the Social Security Provider Body for Employment (BPJS Ketenagakerjaan)," Airlangga said.
Regarding the pre-employment card, the Coordinating Minister said that 9 million people have been registered. In the first and second period, 456,000 participants have got cash through this program. The participants are from DKI Jakarta, West Java, East Java, Central Java, Banten, South Sulawesi, and almost all regions in Indonesia.
"Eighteen percent of the participants chose to withdraw the cash from Bank and 72% used e-wallets or e-money," Airlangga added. (TGH/EN)
Translated by: Ridwan Ibadurrohman
Reviewed by: Yuyu Mulyani