Gov't to Hold Isbat Meeting on Tuesday Next Week
By
Office of Assistant to Deputy Cabinet Secretary for State Documents & Translation &nbsp &nbsp
Date
5 Mei 2021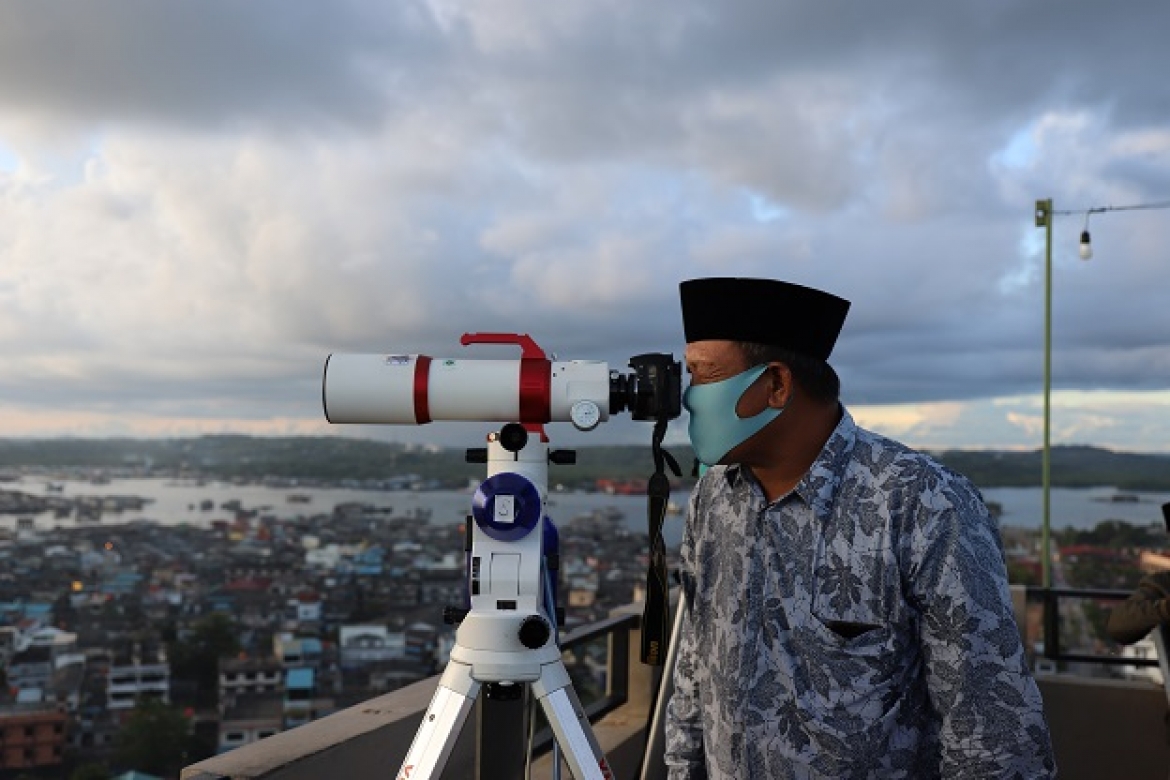 The Government will hold an isbat (confirmation) meeting to determine the start of this year's 1 Shawwal 1442 Hijri on Tuesday (11/5/).
During this pandemic, the isbat session will be carried out by following health protocols so that not all representatives will be physically present at Ministry of Religious Affairs' office.
"The Isbat meeting will be held on 11 May 2021 or 29 Ramadan 1442 Hijr through online and offline platforms. The invitation to attend the meeting is limited in which will only be attended by Minister of Religious Affairs and Deputy Minister of Religious Affairs, the Indonesian Ulema Council (MUI), Commission VIII of the House of Representatives (DPR), as well as a number of ambassadors from friendly countries and representatives of mass organizations," the Director General of Islamic Community Guidance of Ministry of Religious Affairs Kamaruddin Amin said in Jakarta, Wednesday (5/5).                                                                
Kamaruddin said that the committee will prepare an online meeting application (via zoom) for other participants and the press.
"Ministry of Religious Affairs is collaborating with the national television channel TVRI to become a TV Pool. Other media who wish to broadcast the meeting can coordinate with the TVRI. We also use the Ministry of Religious Affairs' social media for live streaming," he said.
Meanwhile Director of Islamic Affairs and Sharia Development of Ministry of Religious Affirs Agus Salim added that the session of the isbat meeting will be carried out similar to last year. The first session will start at around 16.45 in the form of an explanation of the position of the hilal (new moon) of the beginning of Shawwal 1442 H by Cecep Nurwendaya, a member of the Hijriah Calendar Unification Team of Ministry of Religious Affairs. After Maghrib prayer, another session will be held by the Minister of Religious Affairs followed by reports on hisab data and results of hilal.
Ministry of Religious Affairs has scheduled to conduct rukyatul hilal (observing the new moon) at 88 points throughout Indonesia. In Jakarta, for example, the rukyatul hilal will be held at the 7th floor of the Jakarta's Ministry of Religious Affairs Regional Office Building, Al-Musyariin Basmol Mosque in West Jakarta, Pulau Karya's Seribu Islands, and KH Hasyim Asy'ari Mosque in West Jakarta.
"The results of the isbat meeting will be announced by Minister of Religious Affairs via teleconference and will be broadcast live by the TVRI as well as through live streaming from Ministry of Religious Affairs' social media," Agus said. (PR of Ministry of Religious Affairs/UN) (EST/LW)