Gov't to Launch Physical Distancing Campaign
By
Office of Assistant to Deputy Cabinet Secretary for State Documents & Translation &nbsp &nbsp
Date
7 September 2020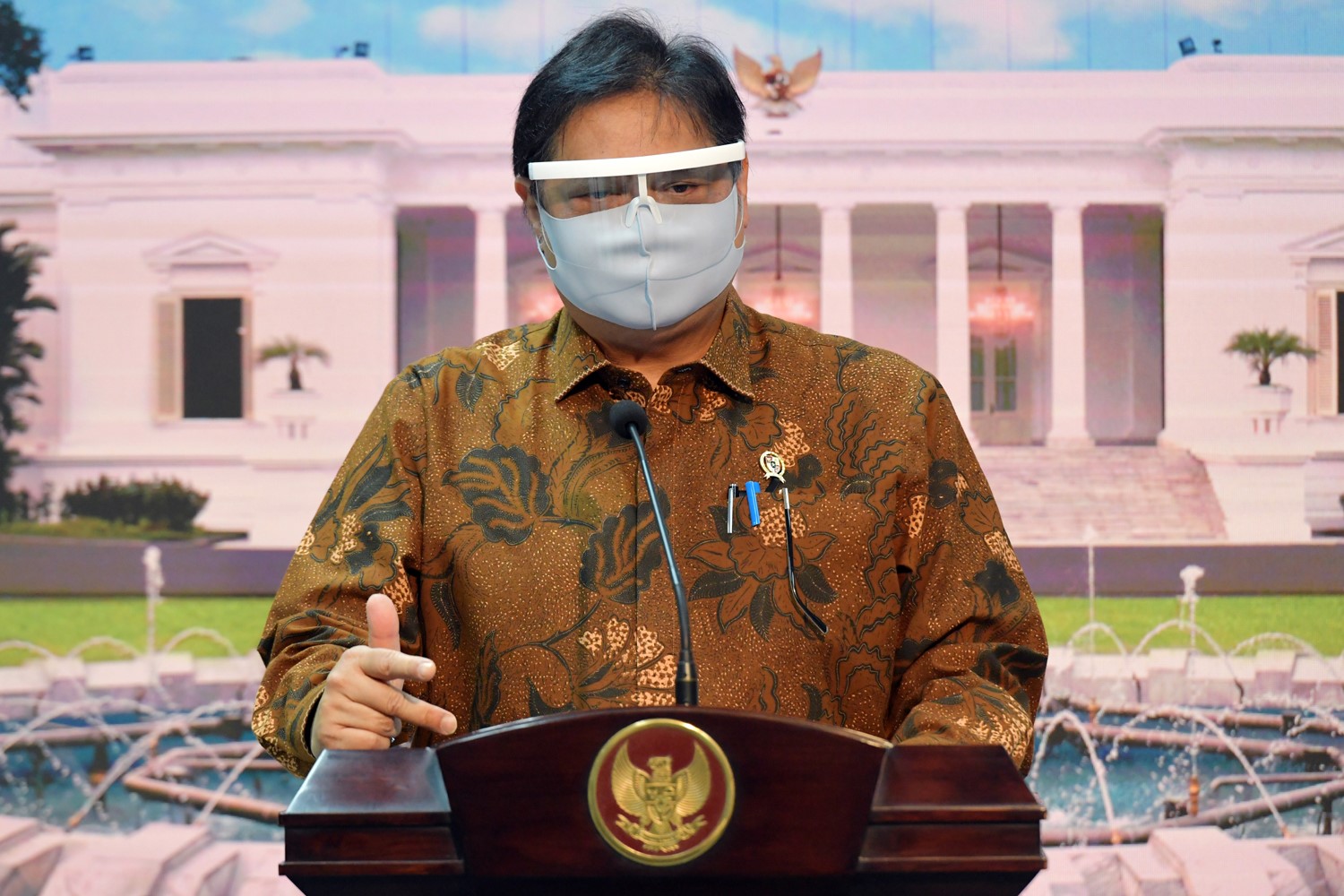 The campaign to practice physical distancing will be held from 7 September – 6 October 2020, Chairperson of COVID-19 Handling and National Economic Recovery Committee (PC-PEN) Airlangga Hartarto has said.
"We continue to promote campaigns to wear a face mask and to practice physical distancing as directed by the President, which starts from 7 September to 6 October with the slogan of 'let us maintain safe distance and avoid public crowd'," Airlangga said after the Plenary Cabinet Meeting on Health Management and Economic Recovery, at the State Palace, Jakarta, Monday (7/9).
The President, according to Airlangga, has ordered Minister of Home Affairs and other law enforcement officials to supervise that the 2020 Pilkada (simultaneous regional elections) will be carried out in accordance with General Election Commission (KPU) regulation.
"The implementation of 2020 Pilkada is expected not to create a new cluster of COVID-19," he said.
The President, Airlangga continued, has also said the campaign to wash hands will be carried out in 7 October – 6 November with the slogan of 'let us wash our hands with soap' since the Global Handwashing Day will fall on 15 October.
Previously, Airlangga said that the COVID-19 case is still showing and based on Ministry of Health's data, COVID-19 confirmed case has reached 194,109 cases and recovered patients has reached 138,575 or recovery rate of 71.4 percent.
"The country's recovery rate is higher than that of global average rate, which is 69 percent to 70 percent. The country's mortality rate stood at 4.14 percent, while global rate reached 3.26 percent. However, the recovery rate is increasing and the mortality rate continues to decrease," he added.
On that occasion, the country's mortality rate has stood at 4.1 percent and it continues to decline compared to previous figures which stood at around 7.8 percent.
"We have also informed earlier that healthcare facilities are all prepared to combat the COVID-19 pandemic," he concluded. (TGH / EN)
Translated by: Syarifah Aisyah
Reviewed by: Yuyu Mulyani