Gov't Transforms Kemayoran Athlete Village Into Covid-19 Emergency Hospital
By
Office of Assistant to Deputy Cabinet Secretary for State Documents & Translation &nbsp &nbsp
Date
24 Maret 2020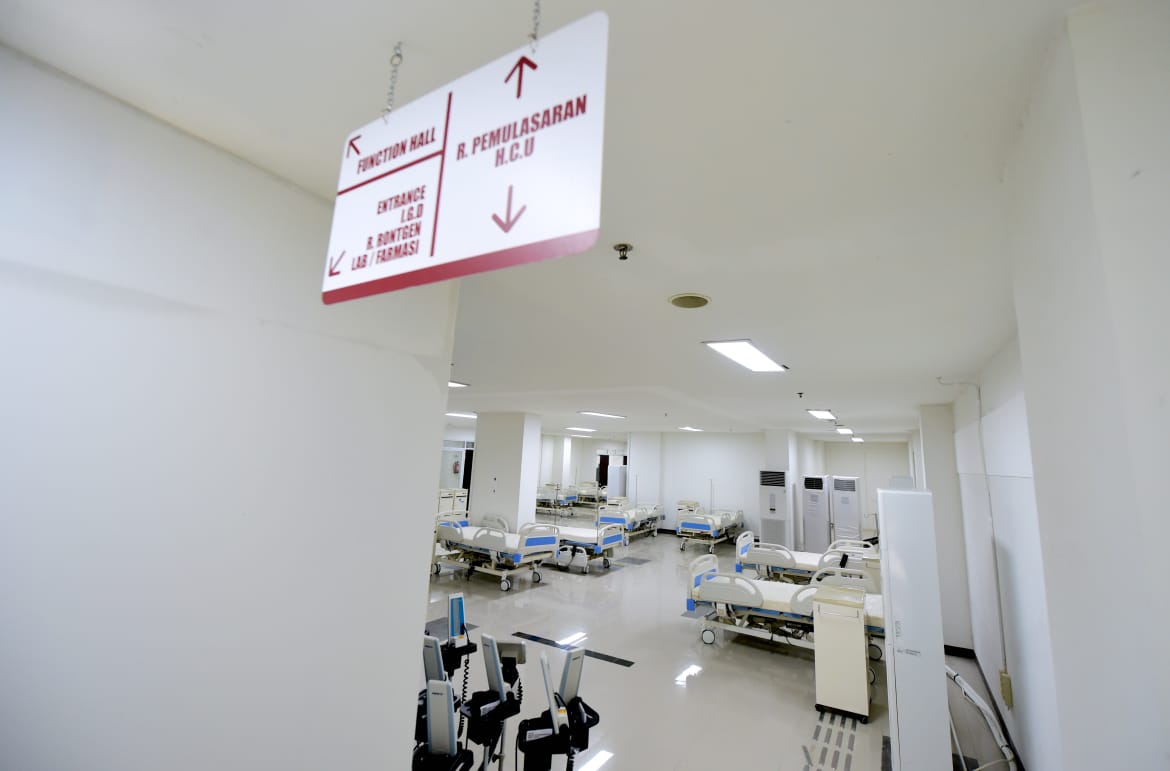 The Indonesian Government has turned Kemayoran Athlete Village in Central Jakarta into an emergency hospital to treat covid-19 patients.
The apartment towers were originally used to accommodate athletes competing in the Asian Games last year.
"The Government will only treat people who have tested positive for the virus and are unable to do self-isolation at home due to certain medical conditions," said the Government's spokesperson for covid-19 management Achmad Yurianto.
The emergency hospital, Yurianto continued, is part of the Government's measure to prepare medical services amid the covid-19 outbreak if all existing designated hospitals are overwhelmed.
"The Government has prepared all facilities needed, including 3,000 hospital beds and medical systems. We are hopeful that regional governments will follow take the same measure in their respective regions to handle this outbreak," Yurianto said.
Yurianto further said that the Government continues to prepare medical facilities for health professionals treating covid-19, including 105,000 Personal Protective Equipment (PPE) and 125,000 rapid test kits.
The Government has also been running rapid tests to the public and found numerous new cases from the test, he added. (UN/EN)
Translated by: Estu Widyamurti
Reviewed by: M. Ersan Pamungkas