Gov't Unblocks Tumblr
By
Office of Assistant to Deputy Cabinet Secretary for State Documents & Translation &nbsp &nbsp
Date
26 Desember 2018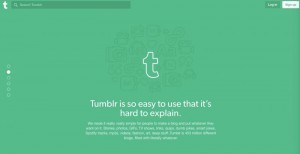 Ministry of Communications and Informatics has unblocked access to popular micro-blogging site Tumblr as of Monday (24/12) after the company sent an official statement regarding its commitment to clean up the platform from pornographic content.
"Ministry of Communication and Informatics through Directorate General of Informatics Applications has checked on the Tumbler app and found that Tumblr has changed its policy on pornographic content," Acting Head of Public Relations Bureau of Ministry of Communications and Informatics Ferdinandus Setu said  in a statement.
According to him, Tumblr has also handled pornographic contents that have been reported by the public to Ministry of Communications and Informatics. "Tumblr is currently blocking all types of adult content that explicitly display pornography, including photos, videos and GIF images," he added.
For the record, the Indonesian Government has blocked Tumblr since March 2018 following complaints about pornographic content on hundreds of accounts.
Ministry of Communications and Informatics then sent an email to Tumblr on 28 February 2018, asking it to 'clean its platform' of pornographic content within two days but had not received any response. Afterwards, the Ministry decided to block eight Tumblr domain names. (Public Relations of Ministry of Communications and Informatics / EN)
Translated by: Estu Widyamurti
Edited by: M. Ersan Pamungkas