Gov't Urges Public to Stop Circulating Riots Footage
By
Office of Assistant to Deputy Cabinet Secretary for State Documents & Translation &nbsp &nbsp
Date
22 Mei 2019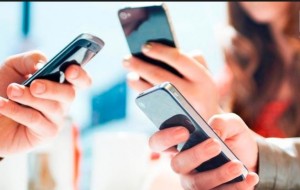 The Government warned netizens to immediately delete and stop circulating negative digital contents including videos / images of riots, violence, fake news and hate speeches in social media platforms and instant messaging apps following riots in parts of Jakarta, Wednesday (22/5).
"The warning was taken considering the impact of the widespread of negative contents which can trigger public fears," Acting Head of Public Relations Bureau of Ministry of Communication and Informatics Ferdinandus Setu stated in a press release.
Ferdinandus reminded that sharing footage containing violence, provocative incitement and hateful messages based on ethnicity, religion, race and societal group (SARA) is forbidden by Law Number 19 of 2016 on Information and Electronic Transactions.
The Ministry also continues to monitor websites, web content and accounts using the AIS engine supported by 100 verifiers.
"Ministry of Communication and Informatics is also collaborating with the National Police to track down and identify accounts that spread provocative content," said Ferdinandus.
He added that netizens are also encouraged to report this type of content via aduankonten.id or Twitter account @aduankonten. (PR of Ministry of Communication and Informatics/ES)
Translated by: Estu Widyamurti
Edited by: Mia Medyana