Gov't Urges Public to Stop Spreading Football Riot Videos
By
Office of Assistant to Deputy Cabinet Secretary for State Documents & Translation &nbsp &nbsp
Date
25 September 2018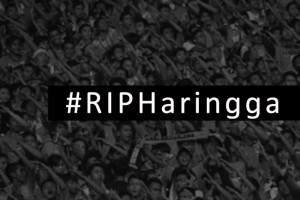 Ministry of Communication and Informatics urges public, especially netizens (those who actively involved in internet activities), not to spread videos containing riots between Persib (Bandung-West Java football club) supporters and Persija (Jakarta football club) supporters which resulted in the death of one Persija supporter, Haringga Sirla.
"Ministry of Communications and Informatics urged Indonesian netizens not to spread the videosas they may cause public disturbance," Acting Head of Public Relations Bureau of Ministry of Communication and Informatics, Ferdinandus Setu, wrote in a press release, Monday (9/24).
If people have already received the video, he asked not to forward it to others.
Besides giving a direct appeal to the public, according to Ferdinandus, the Ministry also has requested the social media platform to quickly take down the videos from their platforms so that they will not spread among netizens.
Ferdinandus also said social media platform usually needs several hours to execute every request for content takedown.
"If the proposed content also violates their provisions, then the take down process will be faster," Ferdinandus explained.
He emphasized, as the regulator of the ICT (Technology, Information, and Communication), Ministry of Communication and Informatics always refers to Law of the Republic of Indonesia Number 19 of 2018 on Amendments to Law Number 11 of 2008 on Information and Electronic Transactions, in particular Article 40 paragraph 2 that reads: the Government protects the public interest from all types of disturbances due to misuse of Electronic Information; and Article 40 paragraph (2a) that reads: the Government is obliged to prevent the dissemination of electronic information containing prohibited content.
For the record, the riot caused the death of Haringga Sirla, occurred when Persib hosted Persija in a football match held at Gelora Bandung Lautan Api Stadium (GBLA), Bandung, Sunday (9/23).
Haringga, a member of Persija fan group 'Jakmania', was beaten to death by dozens of Persib supporters before the match started.
The victim's body has been buried in the cemetery of Kebulen Village, Jatibarang Subdistrict, Indramayu Regency, West Java, Monday (9/24).(PR Bureau of Ministry of Communication and Informatics/ES) (STU/MMB/Naster)