Gov't Warns Public against Multiple Risks from Hydro Meteorological Disasters
By
Office of Assistant to Deputy Cabinet Secretary for State Documents & Translation &nbsp &nbsp
Date
16 Januari 2021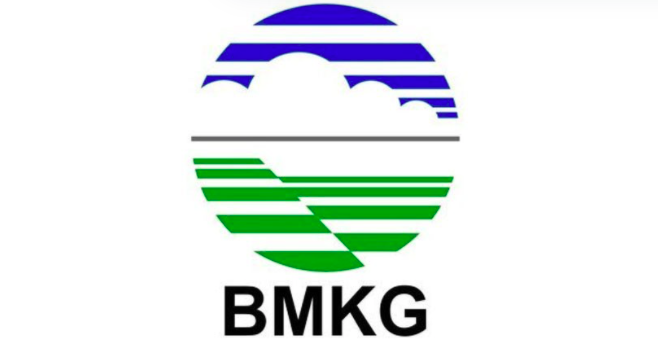 The Meteorology, Climatology, and Geophysics Agency (BMKG) has warned the public about risks of multi-hazard and hydro meteorological disasters from January to March 2021.
"The peak of hydro meteorological disasters is in January and February. At the same time, there is an increase in risk of earthquake. Be more vigilant," BMKG Head Dwikorita Karnawati said in a virtual conference in Jakarta, on Friday (15/1).
The Agency has forecast that a total of 13 provinces will possibly experience floods. Those provinces are Banten, West Java, Central Java, Special Region of Yogyakarta, East Java, Bali, West Nusa Tenggara, East Nusa Tenggara, Central Sulawesi, South Sulawesi, Southeast Sulawesi, Maluku, and Papua.
Heavy rainfall is also predicted to hit Aceh, North Sumatra, Jambi, South Sumatra, Banten, West Java, Central Java, Special Region of Yogyakarta, East Java, Bali, West Nusa Tenggara, East Nusa Tenggara, North Kalimantan, East Kalimantan, South Kalimantan, North Sulawesi, Gorontalo, Central Sulawesi, West Sulawesi, South Sulawesi, Southeast Sulawesi, North Maluku, Maluku, West Papua, and Papua in 16-21 January 2021.
The BMKG also warned the public about the Madden-Julian Oscillation (MJO) which is a major fluctuation in tropical weather predicted to hit eastern Indonesia on 14-17 January 2021 and convective clouds formation in West Nusa Tenggara and East Nusa Tenggara that can be a hazard to aircraft.
There is also potential high waves or rough sea with a height of 2.5 to 4 meters in western waters Lampung, east and south parts of Sunda Strait, southern waters of Java Island, Lampung, West Nusa Tenggara, Natuna Sea, Anambas Islands waters, eastern part of Bintan Islands – Lingga Islands, eastern part of Java Island, southern part of Makassar Strait, Sulawesi Sea, Sangihe –Talaud Islands, northern part of Pacific Ocean, Halmahera and Papua. Very rough sea with a height of 4 to 6 meters is also forecasted to occur in northern waters of Natuna Islands and Extreme Sea a height of more than 6 meters in North Natuna Sea.
Since October 2020, the BMKG has issued potential disaster warning and rainy season forecast. Heavy rainfall that hit several regions in January has brought floods and landslides.
In addition, several other regions also got hit by quakes, namely 5.9 magnitude in Majene in West Sulawesi on Thursday (14/1), followed by a bigger quake of 6.2 magnitude on Friday (15/1).
"Since then, a total of 29 aftershocks have struck Majene and Mamuju Regencies. Based on our analysis, there is a possibility of other aftershocks. Therefore, we warn the public to avoid tall buildings," she said adding that the Agency will install devices to monitor the aftershocks, estimate it, and to map the damages.
She also warned the public and regional governments of Mamuju to increase awareness on the possibility of tsunami generated by the quake since Mamuju thrust fault which is the epicenter of the quake is located on the sea floor of Mamuju Beach.
"Considering the potential of aftershocks in the next few days/weeks, we warn the public to avoid building damaged by the initial quakes. For those living in coastal areas, evacuate to higher ground when you feel a quake. You do not need to wait for early warning," she said.
In the meantime, Head of the Center for Earthquake and Tsunami of the BMKG, Bambang Setiyo Prayitno, asserted that epicenter of Majene quake is close to that of previous quake in 1969 that generated a tsunami which killed 64 people.
For the record, Mamuju thrust fault activity is active. To date, the BMKG recorded three massive quakes that generates tsunamis in Majene (in 1967, 1969, and 1984). (BMKG PR/UN) (RAS/EP)