Health Minister Reveals Four Important Things in Endemic Period
By
Office of Assistant to Deputy Cabinet Secretary for State Documents & Translation &nbsp &nbsp
Date
5 Juli 2023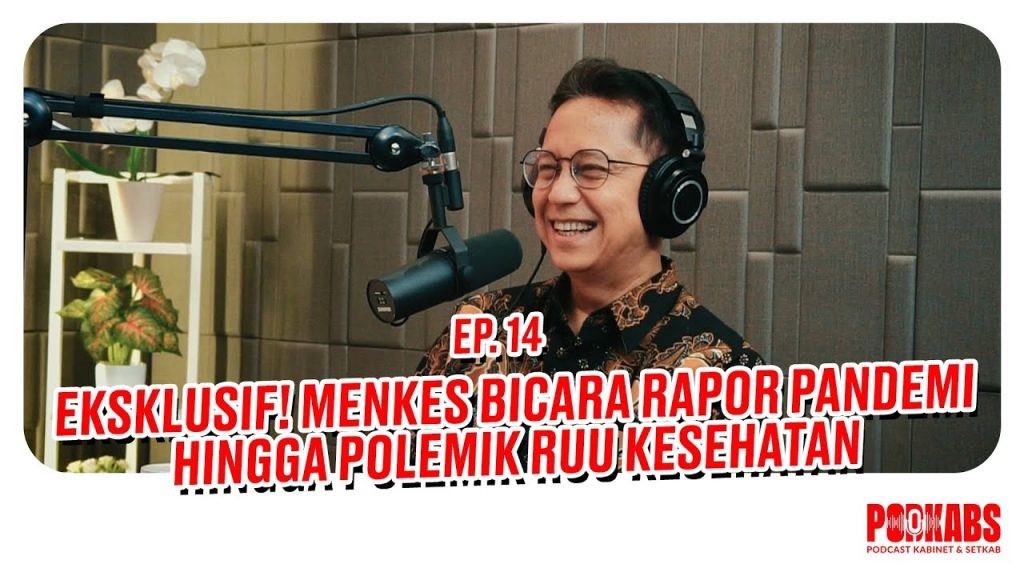 Public awareness, availability of medical surveillance devices, medicines, and vaccination are essential in facing endemic period, according to Minister of Health Budi Gunadi Sadikin.
Indonesia is now entering endemic period as the COVID-19 pandemic status was officially revoked on June 21.
In this regard, Budi revealed four important things to remember to face this period in Episode 14 of Podkabs, Cabinet and Cabinet Secretariat podcast available to stream on the YouTube and Spotify channel of Cabinet Secretariat.
First, the public needs to have awareness to maintain their own health.
"The public maintaining their own health is the best, most successful health intervention," Budi said.
Second, it is important to have medical surveillance devices or devices to detect diseases available.
According to Budi, Ministry of Health has made COVID-19 detection device available at many pharmacies, thus facilitating the public to detect the disease.
"It is sold at pharmacies, so those who want to get tested can [independently] use rapid antigen test without going to a lab," he said.
Third, it is crucial to make facilities, medical devices, medicines, and antiviral agents available and easily accessible.
"Now antiviral agents are not only available at hospitals but also pharmacies. They can be bought with medical prescriptions. Paxlovid, molnupiravir, favipiravir are available, so if one contracts [COVID-19], those medicines can be used for at-home treatment," Budi said.
Finally, Budi underscored the importance of vaccination, especially for vulnerable groups.
"Vaccination is still provided for people with comorbidities or high risks, immunocompromised people, and people who are not vaccinated yet," he remarked. (JW/RF/MAY/TGH/FID/UN) (DH/MUR)