Home Minister: Vote Regional Heads Who Focus on Handling COVID-19 Pandemic
By
Office of Assistant to Deputy Cabinet Secretary for State Documents & Translation &nbsp &nbsp
Date
10 November 2020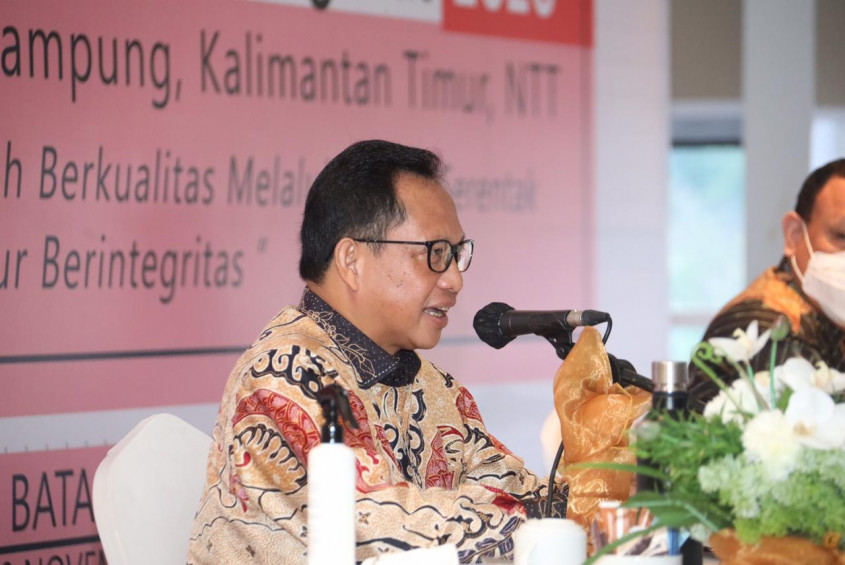 The upcoming regional elections will become a great momentum to vote regional heads who are capable to handle the COVID-19 pandemic, Minister of Home Affairs Tito Karnavian has said.
The COVID-19 pandemic, Tito said, has brought a multidimensional impact, not only on health sector but also on social and economic sectors that have changed the whole pattern of life. The pandemic has changed demand and supply patterns which then affects the production system and gives pressure to the economy. It also affects the country's financial system. Thus, regions that previously relied on the Central Government have become depressed.
"There are health problems, humanitarian problems, as well as economic and social problems. The pandemic changes the pattern of demand and supply which automatically affects production," he said on Tuesday (10/11).
Tito further said that his Ministry had made efforts to raise the COVID-19 issue as the central theme of the 2020 simultaneous regional elections by showing how regional heads control the pandemic along with its socio-economic impacts. According to him, this theme will help people vote the most suitable regional heads whom vision and mission are in line with the general theme.
The regional heads will be dealing with these issues in most of their service period and they must deal with the stagnant economy in their respective regions due to social restrictions and economic slowdown.
Tito also invited the whole community to maintain discipline in implementing health protocols. He also appealed to the public to exercise their voting rights. (PR of Ministry of Home Affairs/UN)
Translated by: Estu Widyamurti
Reviewed by: Mia Medyana