Indonesia Condemns Attacks in Gaza
By
Office of Assistant to Deputy Cabinet Secretary for State Documents & Translation &nbsp &nbsp
Date
19 Oktober 2023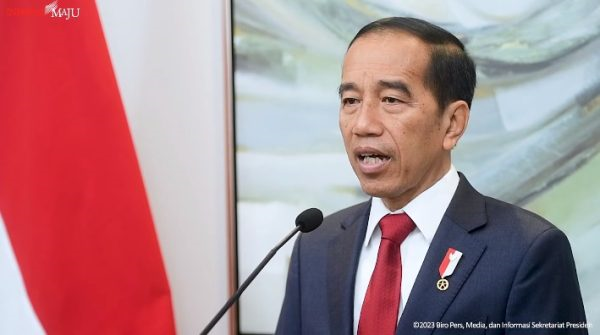 President Joko "Jokowi" Widodo has condemned the attacks in Gaza, Palestine.
"Indonesia condemns the attacks in Gaza that have resulted in people suffering and an increasing number of civilian casualties, including women and children," the President said in his statement during his working visit in Riyadh, Saudi Arabia.
Indonesia, the President added, also condemned the Israeli attack on the Al-Ahli Baptist Hospital that violates international humanitarian law.
To that end, the President said he had ordered Minister of Foreign Affairs Retno Marsudi to attend an extraordinary meeting of the Foreign Ministers of the Organization of Islamic Cooperation (OIC) in Jeddah and to take steps to evacuate Indonesian citizens in Gaza.
"Indonesia will not stay silent while civilian casualties continue to count, witnessing the ongoing injustices against the Palestinian people. Indonesia, together with the OIC, sends a strong message to the world to stop the [conflict] escalation, to stop the act of violence, to focus on humanitarian issues, and to resolve the root of the problems, namely the Israeli occupation of the Palestine," he said.
President Jokowi also called on world leaders to build a global solidarity to resolve the Palestinian issue fairly by observing agreed international parameters.
"We will continue to voice this issue at various international events and forums, including during bilateral meetings with the Prime Minister of Saudi Arabia and at the ASEAN-GCC Summit tomorrow," he remarked. (TGH/DNS) (AP/EP)