Indonesia Sees Rising Hoaxes: Ministry
By
Office of Assistant to Deputy Cabinet Secretary for State Documents & Translation &nbsp &nbsp
Date
6 Maret 2019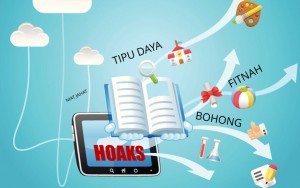 The number of hoaxes circulating on social media continue to rise, Ministry of Communication and Informatics has reported.
The Ministry's Acting Head of Public Relations Bureau Ferdinandus Setu in a press release on Wednesday (6/3) said that the Ministry has successfully identified a total of 771 hoaxes circulating on the cyber world in the period of August 2018 to February 2019.
"In August 2018, only 25 hoaxes were identified by the AIS (negative content tracking machine) Team of Content Control of Directorate General of Information Applications. Meanwhile in September 2018, the number rose to 27 hoaxes and in October and November 2018 it kept rising to 53 and 63 hoaxes, respectively. The highest number in 2018 was in December with 75 hoaxes," Ferdinandus explained.
The increasing number of hoax content, he added, was very significant in January and February 2019 with 175 contents and 353 contents respectively.
In addition, Ferdinandus said that of the 771 hoaxes, 181 were related to political issues attacking both Presidential and Vice Presidential Candidates, as well as political parties participating in the 2019 election, followed by health issues with 119 hoaxes, slanders against certain individuals with 110 hoaxes, crime issues with 59 hoaxes, religious issues with 50 hoaxes, international issues with 21 hoaxes, fraud and trading with 19 hoaxes, and educational issues with 3 hoaxes.
Ferdinandius explained that the AIS Team, which was established in January 2018, regularly sweeps negative contents on Indonesia's cyber space. The team consists of 100 personnel and supported by AIS machines that work non-stop for 24 hours and 7 days a week. (Public Relations Ministry of Communication and Informatics/ES)
Translated by: Estu Widyamurti
Edited by: M. Ersan Pamungkas